Things have been quiet with Foursquare lately, but the company announced recently that it would be launching an iPad version of its Foursquare app.
You may remember that Swarm was released earlier in the year to take care of check-ins, and the Foursquare app itself became something a lot like Yelp – a directory of reviews for places like restaurants, hotels, bars, etc. however there was never an iPad app for Foursquare, up to now!
Although Foursquare was a pioneer in what it did and it set off the development of an entire new category of apps, it hasn't really gone that far since. It did dominate location-based apps for a while, and hopes were high for its future development, but then it sort of trailed off. In the meantime the entire category has really gone off the radar lately.
Foursquare's split into the main app and Swarm is the precursor to the iPad app's launch. Having a location-based app on an iPad wouldn't actually make any sense, and now that it's useful mainly for its current iteration, it's clear that an iPad version was a very important step.
As Foursquare's Chief Revenue Officer, Steven Rosenblatt explained, the idea was to give people "sitting on their couches" the opportunity to read reviews and plan their future trips.
The iPad app should be out in the next few weeks.
Related Stories:
You might also like
---
More from Foursquare
---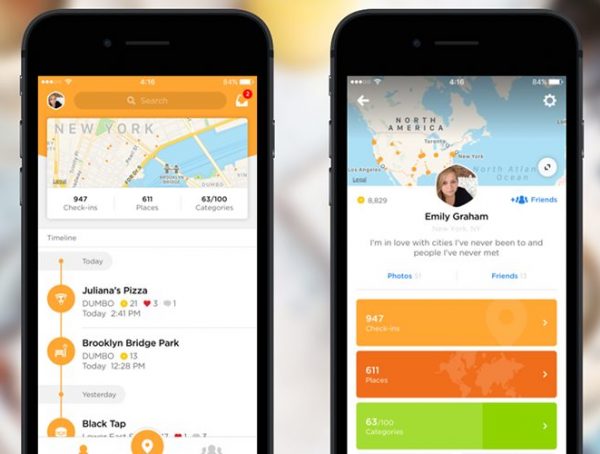 Foursquare just released Swarm 5.0 last week, bringing its biggest update to-date, and taking the spin-off app in a brand …