Foursquare's mission might be to help you find the best nightlife and trending spots, the company recently teamed up with Pearson, a publishing and education company, to help students find the best study spots.
The "Inspired Locations of Learning" app uses Foursquare data, and student tips, to track down the most productive places where people hang out.
University students and staff have so far helped Pearson to list over 200 spots at universities in the US, UK, India and Indonesia. As explained by Tom Glover from Pearson, the places people like to study aren't always so obvious:
[quote]The current list shows that better places to study can be found in the least likely places, from parks, cafes or even castles. The challenge lies in finding these hidden gems, wherever they may be in the world and we're hoping that the global learning community will enjoy helping contribute to this list of landmarks by adding their own favorites.[/quote]
The app launched on March 27 and as part of its debut, anyone who uses it during its first month will also get a chance to win a year's worth of university books. Even better than that, the first 1000 students who sign up will have a school textbook donated in their name to a library in Africa as part of a partnership with Book Aid International.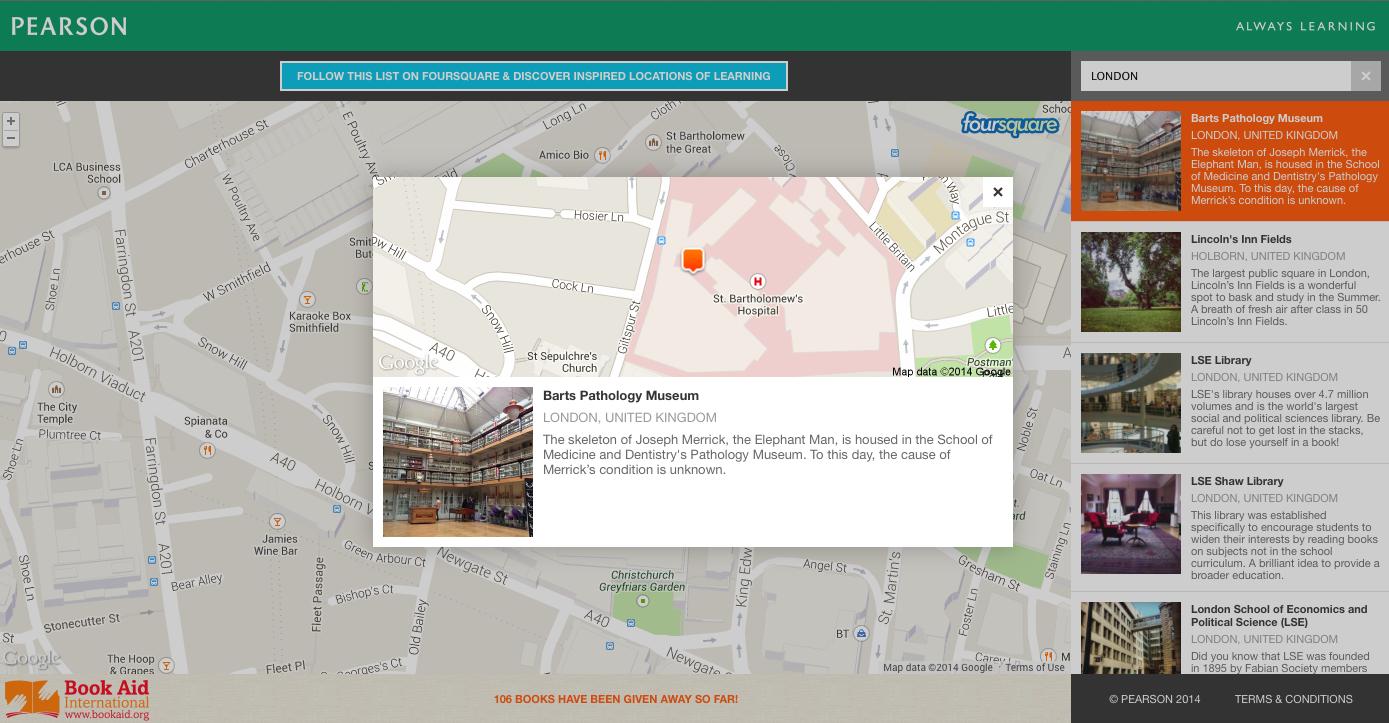 If you would like to try it, you can download the app for free using this link.
Related Stories:
 Source: PSFK.com
You might also like
---
More from Foursquare
---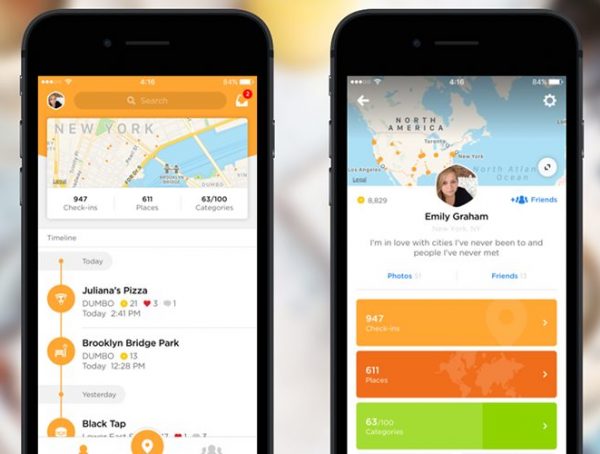 Foursquare just released Swarm 5.0 last week, bringing its biggest update to-date, and taking the spin-off app in a brand …