Foursquare is among the first to release an updated version of its app, specifically dedicated to iOS7 users.
According to Foursquare:
The moment you update your iPhone to iOS 7, you'll see a fresh coat of paint on Foursquare. We've fancied up the icon, updated the UI, and made it all work flawlessly in Apple's new iOS. So, while you're playing with your new operating system (or new phone!), you can keep using Foursquare as usual.
Foursquare has been very active lately as it pursues its goal to make its app  the number one tool for users to find the best places. After asking for users' feedback on places, Foursquare will now tell you where the action is on any given day of the week.
"Starting today, when you open up the app, any day of the week, we'll tell you what's usually popular in your neighborhood for that day so you can pick the best place to go."
Keep it coming Foursquare! We're looking forward to your next additions! What about making Mayor's eat free at the most popular places? (I'm sure you could pull this one off)
Related Stories:
You might also like
---
More from Foursquare
---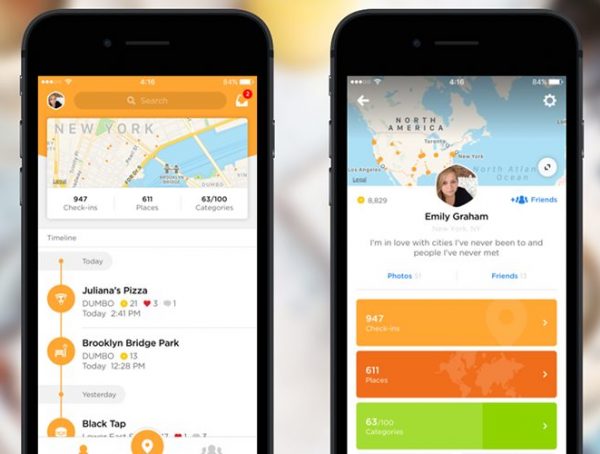 Foursquare just released Swarm 5.0 last week, bringing its biggest update to-date, and taking the spin-off app in a brand …