It's FKA twigs, and we expected nothing less than a venture at the forefront of the cultural heartbeat. But how far is the "Insta-mag" concept destined to go?
Earlier this week, we were stoked to find out that the otherworldly creature we know as FKA twigs is spreading her creativity beyond the music industry yet again. AVANTgarden is an Instagram-only, monthly magazine that not only celebrates black culture in general, but the importance and cultural significance of braids as well.
The first issue is an amazing visual homage to the barber shops FKA grew up around in South London, and can be found on the artist's personal account. According to FKA twigs, there are plans to step off social media as well: "I would love to make it into a physical thing eventually, or it can be put in a gallery, or it can be on a website".
Ten images, cover to cover, consist the first edition of AVANTgarden, using the album feature of Instagram. Before I tapped through it, I envisioned what it would look like. All the versions that came to mind included a dedicated account on the platform.
Some, featured feed art that would put together the individual editorial images or separate mini-albums binding the assortment of interviews and long reads. I was intrigued to see how this new concept would be manipulated. There's a clear inclination towards using the platform's features to introduce a new hybrid, a new version of the now old-fashioned blogs. The possibilities are endless (we've talked about how Stories are becoming the new editorials, right?). So, judging by FKA's creative trajectory, I was expecting a firework.
Did I get it? Not exactly. Does it matter? I think not. The gist here is the thoughtful, educational and quite sentimental content she put out for the world to see, through an unconventional digital experience.
Undeniably and inevitably, we *will* see some sort of evolution, and further medium experimentation in the future issues, which will be "monthly-ish" according to twigs, and most probably will agree that starting small is the best way to go – at least for now.
---
You might also like
---
More from Lifestyle
---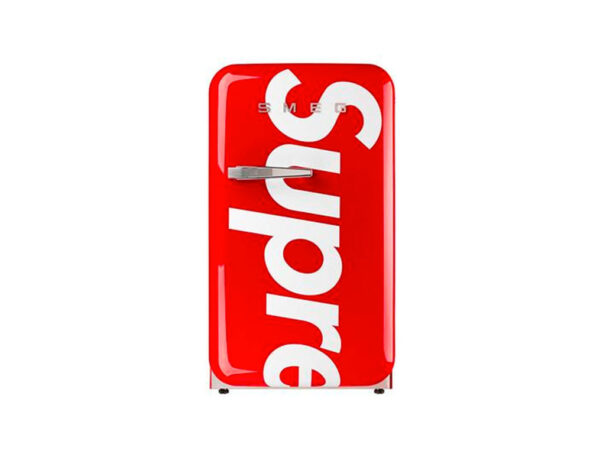 Supreme is about to drop one of the coolest accessories of its SS21 collection: A 2.5-foot tall mini-fridge in collaboration …