To make it harder for companies to track users, Mozilla is rolling out Enhanced Tracking Protection to all Firefox users old or new. New users will, however, get the feature turned on by default when downloading the browser.
After announcing its anti-tracking efforts last year, and its commitment to helping people stay safe on the web while using its Firefox browser, Mozilla is rolling out Enhanced Tracking Protection, making it more difficult for over a thousand companies to track your every move on the Internet. In addition to this, the company has announced that it's updating some of its "privacy-focused features" in Firefox – among them, an upgraded Facebook Container extension.
From now on, anyone who installs and downloads Firefox for the first time, Enhanced Tracking Protection will be set on as a 'Standard' browser setting. Also, it will block a range of known "third-party tracking cookies" according to the Disconnect list.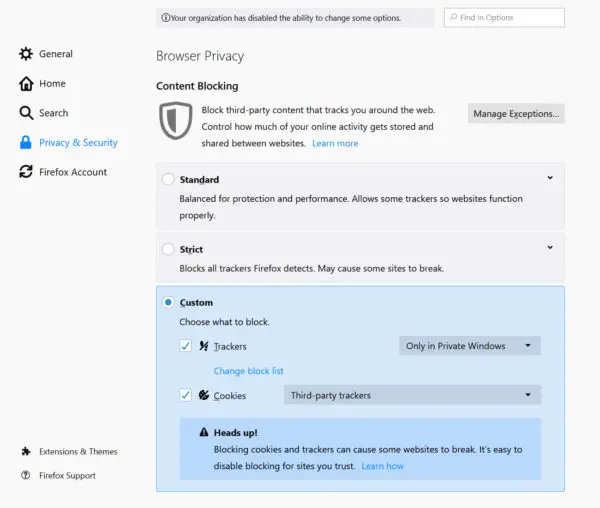 "Enhanced Tracking Protection will be practically invisible to you and you'll only notice that it's operating when you visit a site and see a shield icon in the address bar next to the URL address and the small 'i' icon", explains Dave Camp, senior vice president of Firefox at Mozilla. "When you see the shield icon, you should feel safe that Firefox is blocking thousands of companies from your online activity."
If you want to see the list of companies that are blocked, simply click on the shield icon, go to the "Content Blocking" section and "Cookies." It should say "Blocking Tracking Cookies." Click on the arrow on the right-hand side, and the blocked companies will be listed as third-party cookies and trackers. If for any reason you'd like to turn off blocking for any site, just click on the "Turn off Blocking for this Site" button.
Existing users will have the Enhanced Tracking Protection feature turned on by default within the next few months without ever having to change a setting. However, if you want to start using it right away you can turn it on by clicking on the burger menu at the top right-hand side of your browser, and then Content Blocking. Withing your privacy preferences, click on the Custom gear on the right side and mark the Cookies checkbox making sure that "Third-party trackers" is selected.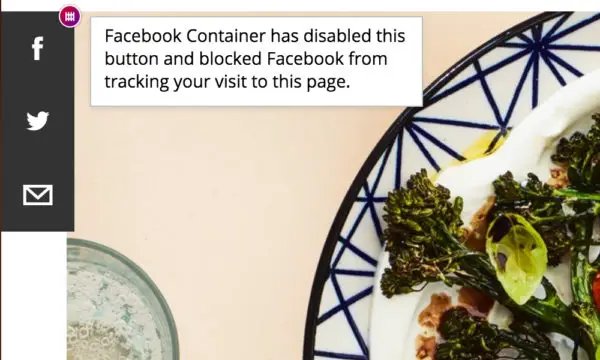 The Facebook Container add-on/web extension launched last year lets you "take control and isolate your web activity from Facebook" – thus not allowing the platform from following and tracking you across the web. Now, Mozilla is releasing an update that stops Facebook from tracking you on sites that have embedded Facebook tools – i.e. Share and Like buttons.
Mozilla's Facebook Container will block Facebook Like and Share buttons and will cut all connections to Facebook's servers. This means that the platform won't be able to track any of your visits to a site where it usually could. As explained by Camp, the blocking makes it "much harder for Facebook to build shadow profiles of non-Facebook users." You can find the latest Facebook Container Add-On, here.
---
You might also like
---
More from Tech
---
After hinting at its interest in cryptocurrencies and NFTs recently, eBay has now announced that you can buy NFTs on …