While Facebook announced it tripled its profit thanks to the booming mobile phone usage, another app is making the buzz among social networking aficionados.  It is called FireChat and it is an Internet killer.
FireChat is a new networking app that allows its users to exchange messages and pictures, like most chat and social networking apps.
But what makes this FireChat so different is that it lets users use  it even when there is no data connection or Internet available!
Whether you are on an airplane, a night club or any other places where networks are saturated or not available, you can still chat with your nearby friends. The app allows users to connect with other users located within a few dozen meters range thanks to a new iOS 7 technology called Multipeer Connectivity FrameWork, which works without any kind of Internet connection.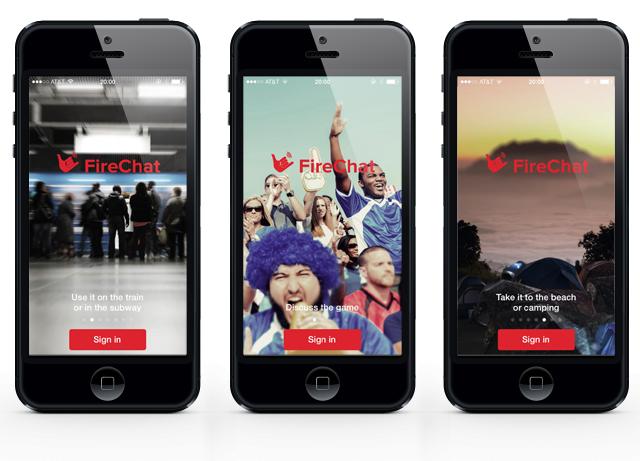 As described by the Open Garden Foundation, the app creators:
[quote]FireChats are live, fast-paced, and anonymous group discussions you can join or move easily from one to another, just as you might when attending a party.[/quote]
The great thing about FireChats  is that you can create your own, about the topics, people or communities that interest you – "whether it's the NY Yankees, UC San Diego, Game of Thrones, League of Legends or Italian food."
What do you think of this Internet-Free technology for social networking?
➙ Download: FireChat for iOS from the Apple Store.
Related Stories:
Gain exposure
 for your social app by asking us to write a review about it. 
Find out how
.
You might also like
---
More from Other Platforms
---
New Instagram Live Rooms let you go Live on the platform with up to three people at a time.