A lot has been said and done about sustainability in fashion. The buzz is coming onto us from all angles, whether that's social media, TV or retailers. We wanted to make sense of it all and get pressing questions answered by the most relevant: The Gen Z.
What a better place to get a scoop from the world's most relevant fashion insiders than a fashion week. To inspect the next generation, we've decided to get to the world's capital of emerging and cool: London. And while we're at it, we asked them about social media too. One of the most prestigious event – London Fashion Week was filled with awards and exclusive events where the brains of the future meet, drop some knowledge and unveil the cultural zeitgeist of 2018.
Our journey started at the most recent sustainable award show organised by Swedish Fashion Council "Challenge The Fabric" with an impressive array of participants from the most reputable art schools of the world – Parsons School Of Design, Central Saint Martins, University of Westminster and Royal Academy of Fine Arts Antwerp to name a few. The judges ranging from Vogue journalist Tiffany Godoy to Tony Liu & Lindsey Schuyler a duo behind insta-famous Diet Prada were to decide who walks away with an award and 30.000 € richer as a result.
Another event worthy of mention was a panel discussion "Slow Fashion To Save Minds" event organised by The Laundry and Ace & Tate powered by Glossier featuring a diverse and impressive cast of creatives. The panel discussion amongst others featured a high- profile photographer for Vogue and Dazed Campbell Addy, the New York Times profiled and i-D published writer and community organiser Sara Radin and a material researcher working with clients like Nike and Selfridges' Seetal Solanki.
Okay, but back to existing sustainably within the fashion ecosystem, shall we? What does the next generation of creatives think about 'going green'? Do they embrace it or is it just an overplayed myth dawned on them as a residue from millennials? It comes as no surprise to those who have heard of the radical approach Gen Z possesses, and the attitudes were pretty discerning. A view of a young Westminster graduate Paolo Carzana on sustainability is very straightforward. The CTF contestant that incorporated a pineapple leather alternative Piñatex to his designs is convinced the industry is at its crossroads where it can choose to "contribute to mass destruction or to make a change".
To some, sustainability isn't as black and white kind of predicament. The CFT winner of 2018 Brandon Wen recognises the challenges that come with the industry that is "so inherently wasteful" and built on the premise of constant production is something consumers shouldn't be forced into. In his words, change "happens by upgrading the things we already do" and allowing the natural process of things to take over. Chiming into consumer behaviour, as Radin pointed out "the consumer should have a more discerning eye" even taking small steps can lead to "radical compassion".
As the ever-changing social media landscape releases new features nearly every day, missing out on social media updates can be extremely anxiety-inducing. How does the Gen Z cope? Instagram it seems is gaining its popularity more as a PR tool rather than a way to connect. Is being on social media even needed anymore? As the CTF winner and Antwerp graduate, Wen has told us using social media is essential to him as it gives people immediate access to his work.
And yet, the IRL experience to him is irreplaceable therefore he does most of his "schmoozing in the real world". Equally, Carzana has confessed to using Instagram as an instrument to widen his audience, he is, however, "far more concerned with real-life interaction". An interesting point made by part of the CTF jury journalist Tiffany Godoy suggests the social media plays " both roles – social and media". In 2018 Instagram as a platform has replaced the old school media such as tv and newspaper. Godoy sees it as the "TV alternative and smartphone native platform that is both social and has amazing media potential".
When the sustainably conscious Gen Z uses social media, their attitudes might seem strategic. As social media often serves as a tool to promote overconsumption, which might seem counterproductive towards their green efforts, this "Woke" generation isn't going to sit this one out. They are already taking the necessary measures to get what they want which – in this case – is exposure. According to Carzana, they use it to "widen their audience", and as a "creative tool" that serves more as a means to an end.
As Addy puts it, social media is like "Brussel sprouts, you know it can be good for you, but it's not necessarily what you enjoy". Just like other creatives, he does have finsta to a release the pressure of always having to post perfectly polished premium content. With the rise of anxiety linked to social media, creatives are finding new ways to fight back. They prefer to put their phone on an "airplane mode" or to be in an actual plane "unless it's an airline that has wifi" Addy added.
Sabina Samek
is a freelance journalist, trend forecaster and stylist based in London. Obsessed with all things written and visual, she always tries to race against the internet. What she calls a precision is 'FOMO 101' to everyone else. Sabina studied communication in Copenhagen and worked in trend forecasting agencies in New York and London.
Read next: The UGLY Truth About the Future of Advertising Agencies
---
You might also like
---
More from Experts Talk
---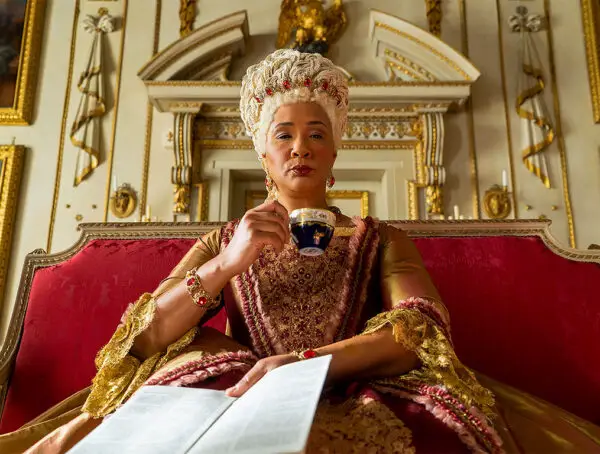 A new musical could soon come to life on TikTok, WhatsApp users are flocking to Signal and Fiverr will run …