With Fashion Week long gone, the trend that made its way to the runway for this February's Fall 2019 shows, is continuing to raise eyebrows on social media.
But not in the way one might think. Instead, the youth-obsessed industry of fashion is opening itself up once again. To what? Ageing.
That's right, the likes of Michael Kors, Versace, Burberry and more hosted a diverse age-range of models in their iconic shows – featuring supermodel, Stephanie Seymour (age 50), Christie Brinkley (age 65) and more. Thus, instigating conversations surrounding ageless beauty and style.
And to be frank… they proved their point. These women took to the catwalk swimmingly alongside their youthful counterparts. Which has led to the rising trend we have been seeing across social media recently (Instagram in particular) – the stunning world of over-50-year-old fashion influencers.
Can't think of any 50+ Fashion Influencers?
How about Celine Dion's love of taking fashion risks and Buzzfeed's shout out, naming her a style goddess. I mean… they aren't wrong, cue her fabulous summer style of 2017.
https://www.instagram.com/p/BVXVCZbAhY2/?utm_source=ig_embed
But to be honest, it isn't just Celine stealing the limelight of these over 50 style icons. 63-year-old model Iman holds no punches on her Instagram and has even graced the cover of Instyle Magazine's March 2019 issue in addition to actress Michelle Pfeiffer (age 60).
Actress Diane Keaton (age 73) is even making fashion a staple on her Instagram account and the woman… has style!
But one woman really breaking down the boundaries of the youth-obsessed fashion industry is 97-year-old style icon, Iris Apfel who just this February joined Gigi Hadid and Lily Aldridge at the global modelling agency, IMG… at 97!!!
https://www.instagram.com/p/BtThD8XBQyw/?utm_source=ig_web_copy_link
These incredible style icons are a true win for the fashion industry.
So Why All The Fuss Now?
Because as MD of We Are Social, Suzie Shaw points out, there may not be as many influencers over 50 but:
"Those that are there are gaining real traction on social media is because they more faithfully represent their audience than mainstream media, and are also more authentic and relatable."
And while the fashion industry is loving the attention and representation from this demographic, according to former PR Director at Revlon, Janet Muggivan, it underlines a big challenge for brands to market to them. Why? Because the current imagery and language used for this demographic is not at all representative of them.
And that's a BIG problem, considering Forbes labelled them 'the ultimate super-consumer'. Why? Because the US Government Consumer Expenditure Survey and Neilsen reported that women over the age of 50 account for the largest demographic of incomes over $100,000 and control 95%of household purchase decisions. Like whoa!
How have we missed this?!
The truth is, we've haven't. Brands have been attempting to tap into this demographic for a long time. I.e Writer, Joan Didion's (age 80) 2015 ad campaign for Celine, Lauren Hutton's (age 73) 2017 feature Calvin Klein's lingerie campaign and more. Even older FACES have graced the likes of L'Oreal – i.e. Andie MacDowell (age 61) and Helen Mirren (age 73).
The issue? Casting older models has always been criticised for the simple fact that celebrities are not 'normal people' like us. True or not, their ageless beauty and iconic style will not go unrecognised.
And maybe its time we put a different face forward and stop discriminating against race, religion, gender and age when it comes to defining things like beauty.
You might also like
---
More from Experts Talk
---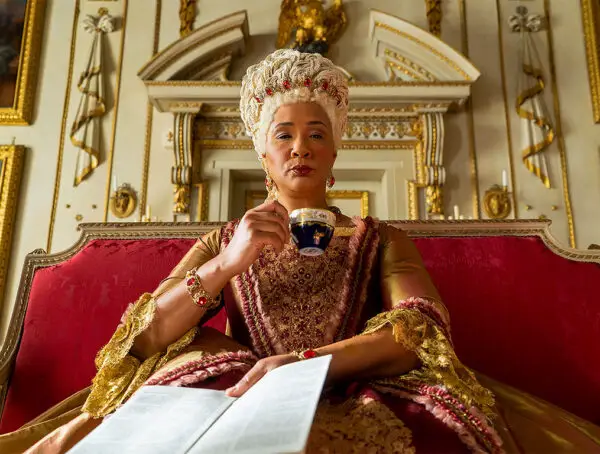 A new musical could soon come to life on TikTok, WhatsApp users are flocking to Signal and Fiverr will run …