As part of its commitment to transparency when it comes to political advertising on its platform, Facebook is applying its political ads policies to the UK as well. They were previously only applicable in the US and Brazil.
All advertisers who want to run ads in the UK that reference political figures, political parties, elections, legislation before parliament, or past referenda that are subject to national debate, will now need to verify their identities and location. Their ads will also have a "Paid for by" disclaimer to identify the person or organisation who paid for the ads in the name of transparency.
The ads will also be included in Facebook's UK Ad Library for seven years, helping people get the information they need to assess political ads. In a post announcing the move, Richard Allan, Vice President of Global Public Policy, and Rob Leathern, Director of Product Management at Facebook explain,
"We see this as an important part of ensuring electoral integrity and helping people understand who they are engaging with. We recognise that this is going to be a significant change for people who use our service to publish this type of ad."
This is because "while the vast majority of ads on Facebook are run by legitimate organisations," there are bad actors who will always try to misuse the platform. Verification will hopefully deter them, if not stop them altogether.
Users won't only be able to see who is funding an ad. When they click on the "Paid for by" label, they will be taken to the UK Ad Library where they can find the range of the ad's budget and the number of people reached, as well as the other ads the Page is running. The Ad Library can be accessed by anyone, anywhere – and they don't even need a Facebook account to access it.
Users are encouraged to report ads they believe have political content but aren't labelled. If the ads are reviewed and found to be related to politics, they will be taken down and added to the Ad Library. Until they complete the authorisation process, the advertiser in question will be prevented from running any ads related to politics.
---
You might also like
---
More from Facebook
---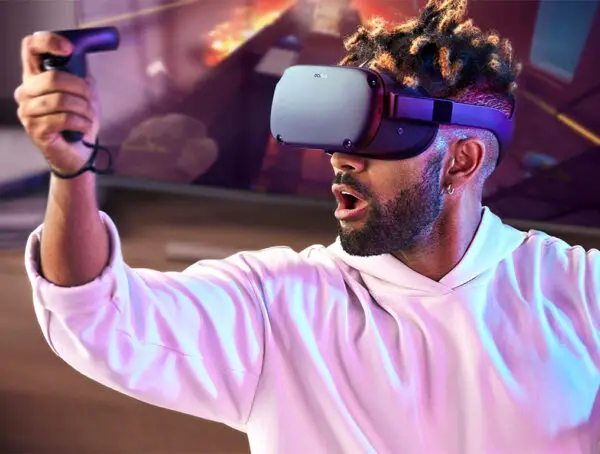 As VR content expands beyond gaming, Facebook is bringing support for subscriptions on the Oculus Quest platform.