It's been over two years since Facebook introduced Nearby Friends into its mobile app. In that time, the feature has hardly "blossomed" into what Facebook had anticipated, but it looks like it can still put up a fight. Facebook is bringing a brand new feature into Nearby Friends, but killing another. 
Facebook created Nearby Friends to get people to meet up IRL with their friends. With the feature, anyone can see which of their Facebook friends are nearby. A Messenger chat later, two friends are catching up over coffee. But I guess Nearby Friends hasn't been that popular, so Facebook is changing it a bit.
The new feature on Nearby Friends is called Wave. In a recent report from TechCrunch, Josh Constine calls it "a successor to the classic 'Poke' feature." I agree, despite the fact that Poke still exists. Facebook has been testing Wave with some users, who can "wave" to their friends nearby, possibly letting them know that they'd be interested in meeting up.
Constine also argues that "Wave addresses the core flaw of Nearby Friends." I agree that there is something rather creepy about knowing where your Facebook Friends are at any moment. Knowing where they are doesn't mean they are "available." There is currently no way to mark yourself available or not on Nearby Friends, so I agree that it doesn't serve much of a purpose.
Social Times first reported Waves, and published a Facebook spokesperson's confirmation of the feature.
[quote]We are testing a new feature within Nearby Friends allowing people to send their friends a waving hand emoji to say hello and help them meet up. This is meant to give people more ways to express themselves, and help friends interact with one another in new fun and lightweight ways.[/quote]
With the introduction of Wave, Facebook has also taken away Nearby Friends' map with exact location-sharing. Up until now, you could either share your exact location temporarily or permanently; the removal of the map only leaves you with an approximate distance from your friends and their neighbourhood. You then send a waving hand emoji to signal any of them.
---
You might also like
---
More from Facebook
---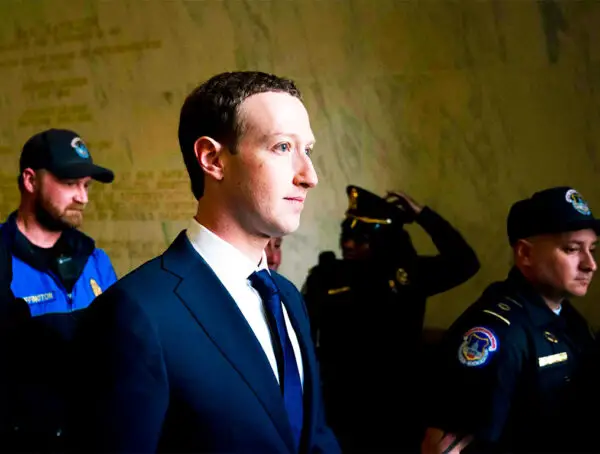 Facebook has spent more than $23 million to guarantee Mark Zuckerberg's security in 2020, as revealed by a SEC filing …