Facebook's most successful fundraiser to-date has been so successful that Facebook has decided to add two new features to its fundraisers tool.
Facebook has been proving itself to be quite a fundraising tool, and its latest success proves this even more. The "Reunite an immigrant parent with their child: Fundraiser for RAICES" that Dave and Charlotte Willner started recently, has become the platform's largest fundraiser to-date. The fundraiser raised a whopping $20.4 million from more than 530,000 donors in 30+ countries for its cause. Facebook was so pleased with the results that it has decided to add two new features to its fundraisers tool.
The first feature is the ability for Pages to donate to nonprofit fundraisers. Facebook had recently opened fundraisers for brands and public figures, allowing them to launch their own. Facebook demonstrated an example of the new feature Miley Cyrus' foundation created a fundraiser supporting Kids in Need of Defense. The star was able to donate with the new feature in place.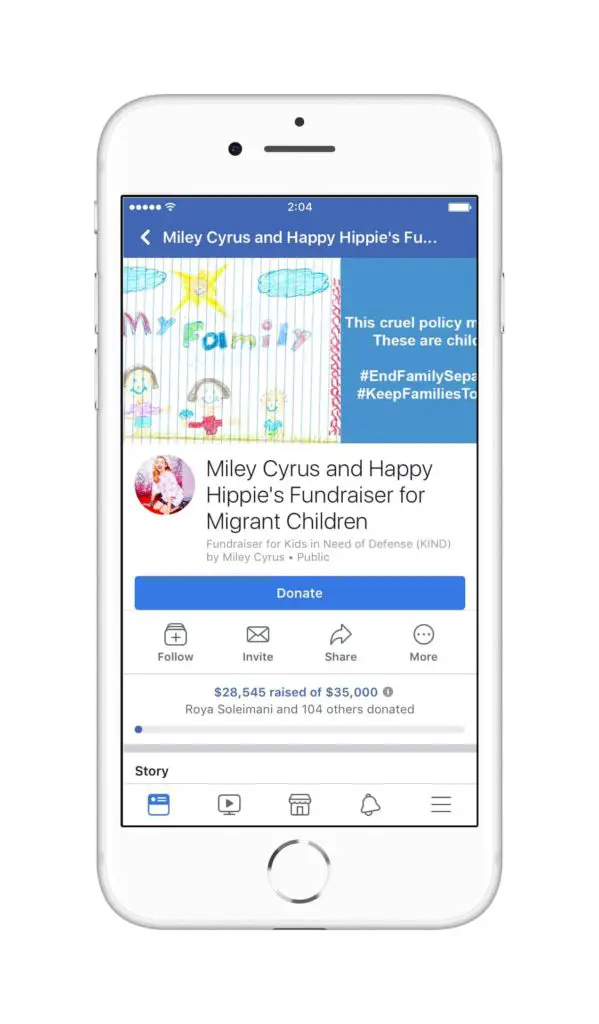 The second feature is the ability to make monthly recurring donations to nonprofit fundraisers or to use Facebook's donate button to support nonprofits.
The Fundraiser for RAICES wasn't the only fundraiser supporting immigration advocacy, as over 60,000 fundraisers and donate button posts were created in the last few weeks, but it was certainly the most successful. As a result, over $25 million has been raised to support the cause during the previous two weeks. That's definitely one reason to add features that will make fundraisers better.
As Asha Sharma, Facebook's head of product, social good explains, "It's been incredible to see the ways our community has come together to support the causes they care about. Inspired by feedback from fundraiser creators, our nonprofit partners and our community, we've built two new product features aimed to make fundraisers even more impactful."
---
You might also like
---
More from Facebook
---
Facebook has announced several new audio features, tools, and monetization options to capitalize on the audio chat trend.