Facebook has announced that its (Instant) Games platform is now available to all developers who want to build HTML5 cross-platform games.
Facebook launched its Instant Games platform back in November of 2016, and since then almost 200 games have been built on it for both Messenger and Facebook. Up until now, the platform was in closed beta, but now, any developer who wants to get involved in creating games for the platform can do so after visiting the Instant Games developer documentation page to find out how to get the most out of the platform. As of this week, developers can build and submit games on Facebook's App page. There, developers will also find a list of recommended HTML5 game engines that Facebook is working to support the platform.
To start with, developers will have the full range of features built into the platform during its closed beta period – turn-based gameplay, monetisation, live-streaming and more. With the expansion come several new features that help developers "monetize, measure and grow their games." These include:
Ads API is now available for all developers – Facebook recently rolled out ads-based monetisation to all beta-partner developers, and now all new developers building for Instant Games will have access to its Ads API, as well which allows them to use formats like interstitial and rewarded video ads powered by Audience Network. Also, Facebook is also continuing to test In-App Purchases.
Ads Optimization & Measurement Tools
Developers will also have access to the recently introduced Monetization Manager, where developers can manage monetisation and performance with Audience Network. It will help them maximise revenue "with advanced optimization tools, simplify management of ad placements across apps, and provide enhanced analytics functionality and deeper reporting." Furthermore, Facebook Analytics also now gets reporting that is specific to Instant Games.
Cross-promotion & Deep Linking
Developers now get access to Game Switch API which allows them to "cross-promote new games or game updates to its existing player base across the Instant Games platform." Finally, they can also now create deep links to games outside Facebook or Messenger.
Dynamic Ranking Updates
During its closed beta, Facebook used its ranking algorithm to bring up "relevant games based on recent play habits and interests." The algorithm has now been updated to help developers reach more and more relevant players.
Ad Units Coming Soon For User Acquisition
In addition to the above, Facebook explains that developers will soon be able to "build ad campaigns to acquire new players across Facebook" with Ad units specifically for Instant Games.
---
You might also like
---
More from Facebook
---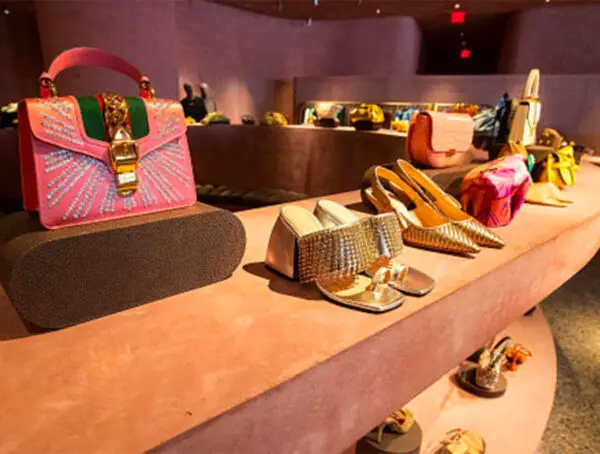 Facebook and luxury fashion brand Gucci have announced a joint lawsuit against an international counterfeiting business.