Facebook is turning its Ad Library into the one place to see all active ads that are running on its platform.
Facebook built its Ad Library (previously Ad Archive) to help people learn more about ads that have run that are related to politics or issues. It included information about who saw an ad, as well as information about its ad spend and impressions rendered.
Now, Facebook is updating its Ad Library to include all active ads any Page is running on its platform, whether they are ads related to politics or not. This information was never available all in one place, and to find it you would have to visit each and every Page's Info and Ads section.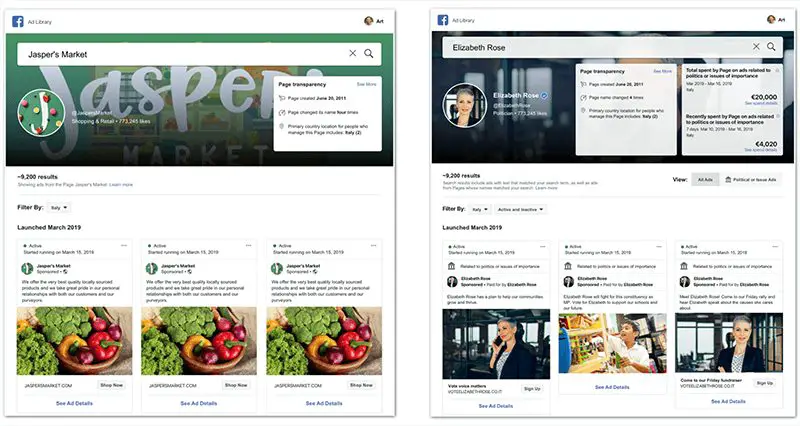 In addition to the above, Facebook is bringing more information about Pages to the Ad Library, such as:
Page creation date, previous Page merges, and name changes.
Primary country location of people who manage a Page, provided it has a large audience, or runs ads related to politics or issues in select countries.
Advertiser spend information for ads related to politics or issues where the Ad Library Report is currently available. This includes all-time spend and spend over the last week, which was previously only available in the Ad Library Report.
All the above is made possible with an improved search functionality which saves past user searches (for those who are logged in), and offers the ability to search by Page – not just keywords. Facebook is also bringing the ability to report ads right from within the Ad Library.

Finally, Facebook is improving the Ad Library Report, with an update that will take place in mid-May, which will bring daily updates to the Report for ads related to politics or issues – as opposed to weekly.
Weekly, monthly, and quarterly reports will also be downloadable by anyone.
I know what you're thinking: What a great way to spy on competitors! Yes, you must've read my mind. ;-)
---
You might also like
---
More from Facebook
---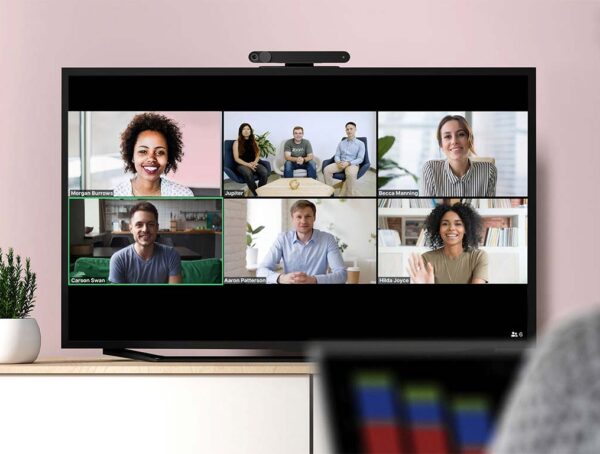 After adding support on Portal Mini, Portal, and Portal+ Facebook is now adding Zoom and GoToMeeting to Portal TV as …