IT teams and admins can now manage and deploy Facebook's Workplace Chat more easily with a new Microsoft Installer Package (MSI) launched last week. 
Back in November, Facebook launched a desktop version of its Workplace Chat app to allow organisations to use the platform more effectively. But getting it installed on many workstations and managing installations can be a challenge, so now Facebook has launched a new Microsoft Installer Package (MSI) that will "enable IT teams and admins to better manage and deploy" the app throughout organisations.
With the new Microsoft Installer Package for Workplace Chat desktop, IT teams can install and manage Workplace Chat using the Group Policy/Microsoft System Center. Workplace admins can start using the Workplace Chat MSI immediately. It is available in the Workplace Apps section in the admin panel.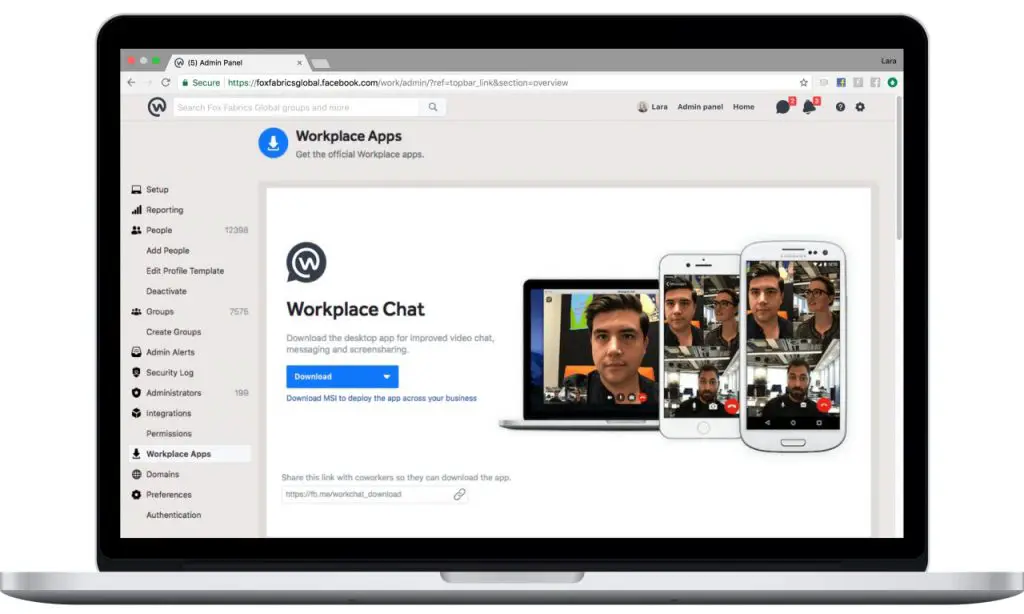 The app offers messaging, voice and HD video chat with unlimited file sharing, both via mobile or desktop. It's an effective collaboration tool instead of using Slack.
Now Workplace has few new improvements as well, to help it become a "go-to tool for productive teamwork." 1:1 screen sharing for instant collaboration has now been significantly improved, as well as "upgraded HD video quality for even better connections." There's even a new spell checker that will bring "greater clarity" to conversations.
Additionally, job titles can also be seen in Workplace Chat, allowing users to know who they're talking to, immediately. Keyboard shortcuts and group notifications have also been added. Furthermore, the app also has a "shared links section" to help users find useful project information quickly. Finally, admin access and management also have a significant upgrade.
---
You might also like
---
More from Facebook
---
Facebook and Instagram have introduced cross-app messaging, letting users from one app find and message you on the other.