Facebook is testing a new section within its app featuring local news and information about local events. In the section, users in six U.S. cities will be able to access content from recognised and vetted local news publishers.
Facebook wants users to be able to find and access local news, and information about local events, from good local sources. That's why it is testing a new feature in its app called "Today In" – a feed of local news that is relevant to them. In "Today In," users will be able to find content that is chosen by machine-learning, but the local publishers will be vetted by Facebook's News Partnerships team itself, which is now being headed by Campbell Brown (the former NBC news anchor).
The test is currently running in six U.S. cities: New Orleans (LA), Little Rock (AR), Billings (MT), Peoria (IL), Olympia (WA), and Binghamton (NY), and the users who have said they live in these areas will have access to the new section. In each city, it will include stories from vetted local publishers or emergency updates from local authorities in case of natural disasters.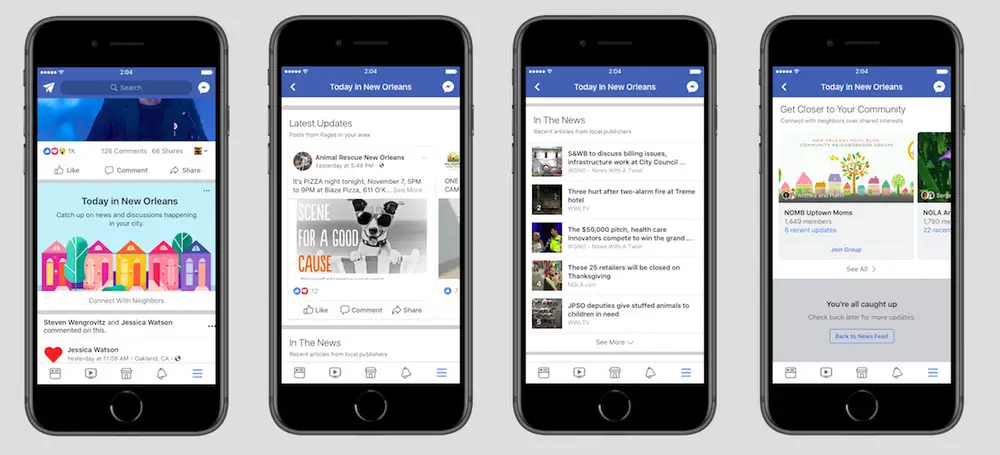 "Today In" is part of the Facebook Journalism Project which is in turn a big part of Facebook's war on fake news. As part of its effort to clean up its platform, and stop it from being used to spread fake news, Facebook also recently announced that it is getting rid of "disputed tags," in favour of related articles.
There have been rumblings lately, that Facebook is about to kill publisher reach entirely – consigning publishers to the Explore tab – but it is unfounded information so far. What we have been seeing however, is that Facebook is limiting the organic reach that publishers might be able to command. And now, it's testing a feature that has it manually choosing publishers that will appear within local news. It's obvious that Facebook wants a lot more control of news and news sources – not to influence them, of course – but it really doesn't want to be implicated as a vehicle for fake news anymore.
Will it benefit local publishers? Yes, of course it will. Will it benefit users? Well, if they're looking for fake news, it probably won't. Whether or not the section is launched across the U.S., regionally, or globally, is another thing. In any case, if this test goes well, Facebook will roll out in more cities. Eventually, users will also be able to follow local news from other cities – i.e. their hometown for example.
For now, this is just a test. What do you think about it?
---
You might also like
---
More from Facebook
---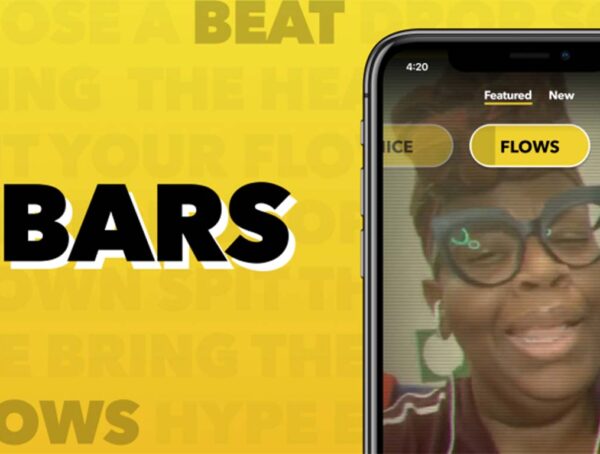 Facebook New Product Experimental team has announced a new app built to help aspiring rappers create and share their work.