Facebook is testing a new option that would allow users to choose whether they post to their profile, News Feed only, or both.
Up until now, the only way for you to post content on Facebook was to enter some text, photos, videos, etc, in your status update field, choose the privacy for your post, and publish. That method publishes a post to your profile, but also allows friends and followers to see it in News Feed. So, unless you deleted a post, altered its privacy or the privacy of your Facebook account, the post would still be available to see on your profile.
A new test feature that was spotted last week may soon change that.
Facebook is also testing a new option to share a new post ONLY to News Feed and/or Stories (not your profile)

h/t @AlHasanps pic.twitter.com/hcIruuvwsF

— Matt Navarra (@MattNavarra) December 15, 2017
The Next Web's Matt Navarra shared a screenshot of a new option that appears in the status update box when writing a new post, that allows users to post to News Feed directly – and not to their profile. Another iteration of the option includes the ability to choose whether a post is shared in News Feed and Stories, or only one of them.
NEW: Facebook now let's you select whether to show your post on your profile or just in News Feed pic.twitter.com/LxxYfjygV8

— Matt Navarra (@MattNavarra) 15 December 2017
The feature – if it rolls out (let's be honest, it probably will) – would allow users a lot more control over what they post on their profiles. As is logical, friends follow each other's updates on News Feed. Those who visit people's profiles are looking for more information about a person. The option to post only to News Feed could allow users to carefully craft their profiles more effectively.
---
You might also like
---
More from Facebook
---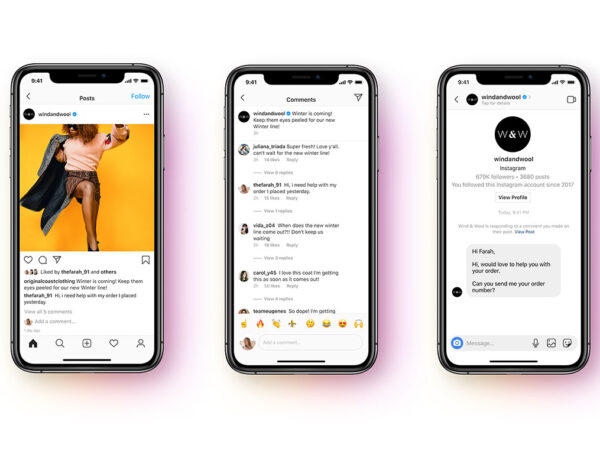 Last week Facebook for Business announced an update to its Messenger API that adds support for Instagram Messaging.