Facebook might not be so cool for teens, but young adults (18-29 y.o.) are as active as ever on the #1 social media platform.
A recent study from Harvard's Institute of Politics surveyed over 3,000 young adults, covering a wide range of topics, but especially looking into which social media platforms they currently had accounts on. The results are good news for Facebook!
The research showed an impressive lead for Facebook among the 18-29 years old. Almost 9 out of 10 of them actually have an active Facebook account while no other platform could reach more than 45% of them.
The following chart was created by Statista, an online statistic portal, for Mashable and illustrates the percentage of reach for each social media platform among young adults, as per the result of the survey conducted by the Harvard's Institute of Politics.
Key points to take away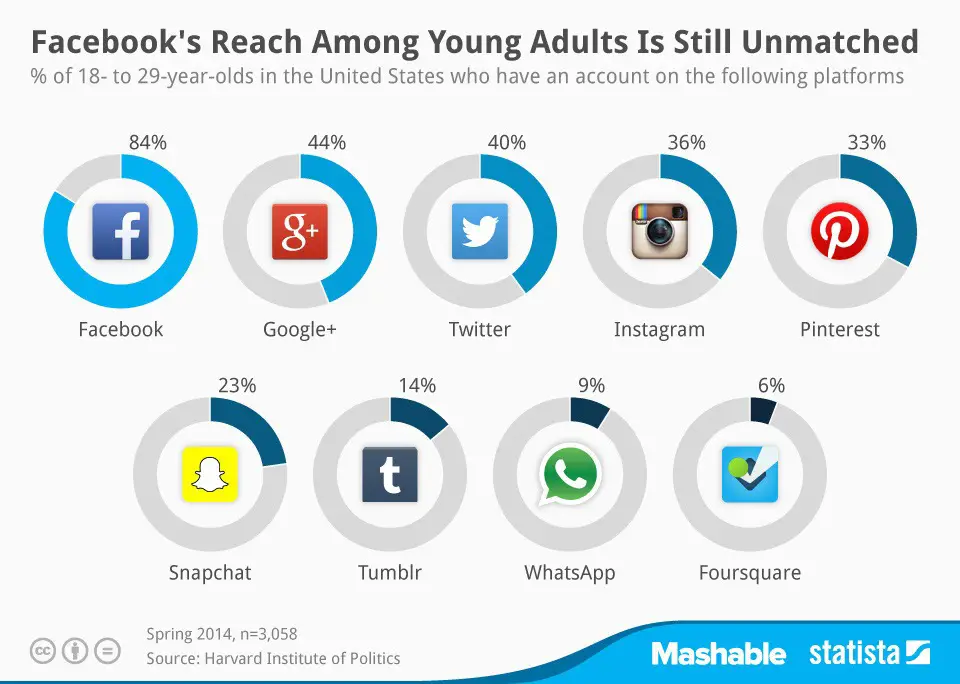 Facebook may have lost the lead among teenagers but this could be considered as excellent news for its platform as young adults definitely seem to prefer Facebook over the other social platforms.
In fact, one could say that growing up, young adults prefer to leave the "teenagers" platforms like Snapchat and move on to the "adult" world.
What is your opinion?
Related Stories:
You might also like
---
More from Facebook
---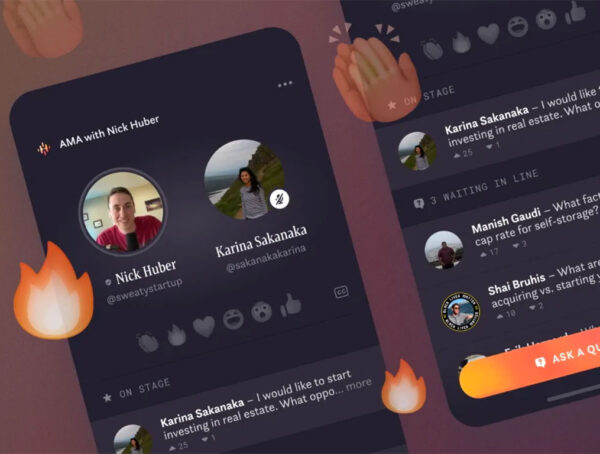 Facebook Hotline is a slightly different take on Clubhouse that puts more power in the hands of attendees who can …