In its quest to connect everyone across the globe, Facebook is doing its best to get everyone to use its flagship mobile app. And so, it's rolling out feature after feature, in an attempt to make it the "go to app" for "anyone wanting to anything."  
Facebook already helps you keep in touch with your friends and family, organise your social life, and a lot more! Now, it is rolling out another feature that will help you discover the world: City Guides. Facebook's City Guides appear within the "More" section in the flagship app, offering users a list of cities, and letting them know which of these their friends have visited. It also offers recommendations on things that you can do and where to go in each city.
If you tap to see more information about a specific city in City Guides, you will be greeted by all the profiles of friends who have visited it. If you tap on any of the profiles, you can see all the different places (restaurants, businesses, locations, hotels, etc) that that specific  friend has visited in that city. We assume that this information comes from posts that those friends have shared – about the places they have checked into. It also offers a list of "Places the Locals Go" which Facebook is obviously drawing from users across the platform. Perhaps Facebook will also be using reviews that people have left for businesses.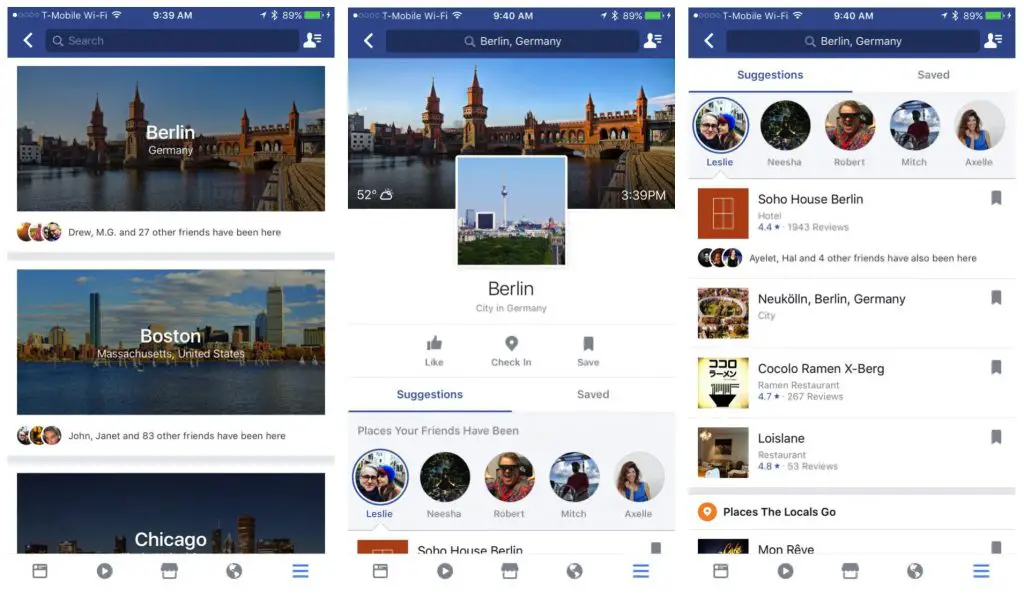 The feature – despite its resemblance to Foursquare – may not be competing in that same space. First and foremost, it has none of the "gamification" elements that Foursquare has/had. It's just a case of Facebook, putting to use the data it harvests from its users to offer them local knowledge. Facebook also recently rolled out "Recommendations," a feature that allows users to ask others for local business recommendations in a city. City Guides differs slightly, as it is fully automated, and it summarises what people are saying about a specific location.
If you're planning a trip to a specific city, City Guides can really help you find some awesome things to do. You can save each location, event, and business, as a list of favourites. Whether you're making a list of cities you'd like to visit, or a list of places to visit within a city, or a list of events to go to while you're there, you can do so with City Guides. Saved locations can be found within the "Saved" section in each city's section, and saved cities can be found in the relevant as well.
At the moment, Facebook's City Guides only seem to be available for some big cities that are popular with travellers. Other popular locations are currently not available – i.e islands, small towns, etc. City Guides was being tested last year, but only recently have we seen it appear on mobile.
A Facebook spokesperson confirmed the test:
[quote]We're testing a redesigned surface on city Pages that showcases information about your city. This content already exists on Facebook, and during this test we'll be centralizing it in a way that is more personalized and relevant to you. So, this new feature can help people get a better sense of their city, or a city they're visiting through their friends' eyes.[/quote]
Images: TechCrunch
---
You might also like
---
More from Facebook
---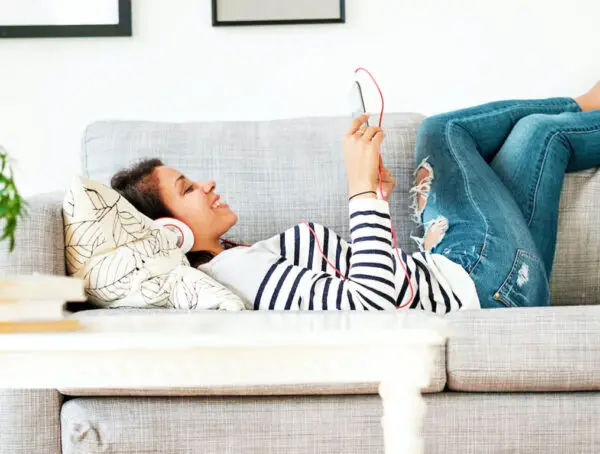 Facebook has announced Dynamic Ads for Streaming - a new ad solution that will help streaming brands highlight their content …