Facebook might be a big corporation but it still is a company that cares. Facebook is using its unrivalled reach to build awareness and raise donations for major causes.
Today, Facebook is launching an international campaign to raise funds to fight Ebola.
Ebola is an issue no one ignores. After months of fighting the disease on site in West Africa, international organisations like the International Medical Corps, the International Federation of Red Cross and Red Crescent and Save the Children now need help.
Volunteers from all over the world are in West Africa helping people and fighting the virus. But now they need help from everyone else, they need money to be able to carry on their mission and save the lives of millions of children and parents. And Facebook wants to help.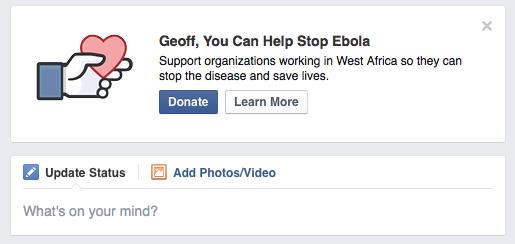 The organization often contibutes directly to help charity organizations around the world. Mark Zuckerberg himself donated $25 million earlier. But this time they also need our help. Because it is everyone's concerns.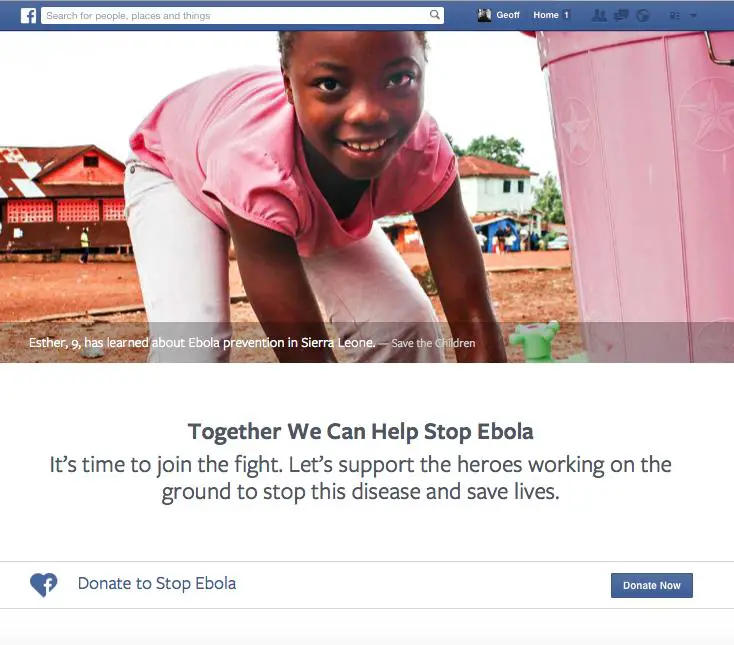 To make a donation on Facebook is extremely easy as it does not take more than 3 clicks. All you need to do is choose which organization you would like to support, choose the amount of money you can contribute and donate. If you already have a bank card or paypal account linked to your account, you will not even have to enter payment details, Facebook will automatically charge your donation on that account.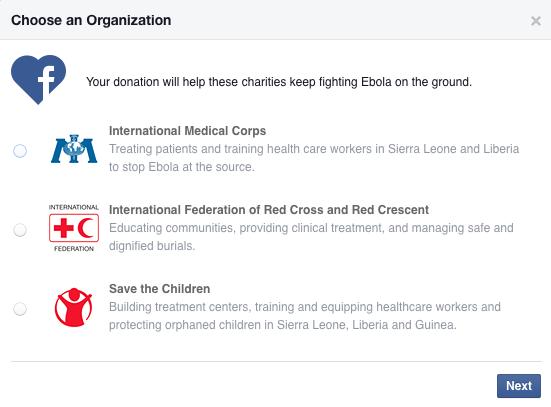 Ebola is a disaster that concerns us all. People gave their lives to help, others risk theirs everyday. We can help too. Follow our lead and donate, no matter how big or small your donation is, it will help save lives. Thank you.
Related Stories:
You might also like
---
More from Facebook
---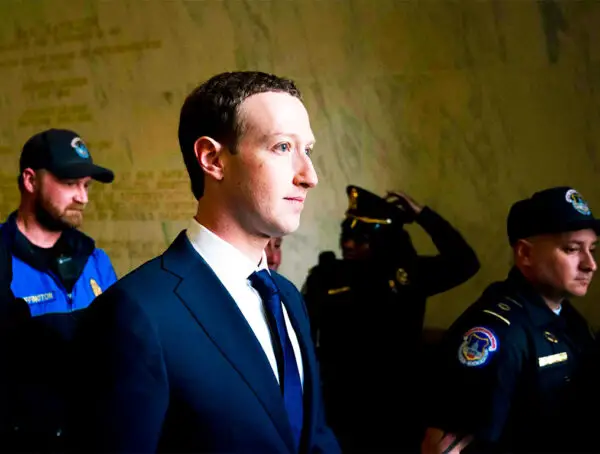 Facebook has spent more than $23 million to guarantee Mark Zuckerberg's security in 2020, as revealed by a SEC filing …