As Facebook prepares to give its Watch platform a massive boost in 2019, it has shared some updates and video and monetization best practices on its platform. 
In a Facebook Media post this week, Facebook's VP of Media Partnerships, Nick Grudin, and Product Management Director, Maria Angelidou-Smith, give us a look at the various updates that affect video monetization on Facebook, as well as best practices that content producers need to take into consideration. The first update as of December 17, 2018, is the expansion of Facebook's enforcement "against Pages that primarily distribute videos of repurposed clips from other sources with limited editorialization." Grudin and Angelidou-Smith explain that Facebook's Content Guidelines for Monetization have now been updated "to prohibit monetizing this kind of content." Furthermore, they go on to explain that "Pages primarily posting this content will see their distribution limited."
The update follows another in May 2018 – the expansion of Facebook's enforcement "against content partners that have paid arrangements with third-party Pages to methodically and inorganically share content." The update prohibits "content partners from monetizing video views that originated on third-party Pages." Also, third-party Pages that reshare "large numbers of videos from unrelated Pages will now have their distribution limited if they do not stop this practice."
Facebook wants content on its platform to generate and encourage what it calls "meaningful interactions." Basically, it wants people to return to seek out similar content; and regularly. In order to do this, Facebook has laid out some early best practices to help them produce shows and videos that align with these considerations:
Build Audiences On Surfaces Where People Seek Out Content
Facebook suggests that creators encourage audience engagement beyond News Feed. For example, "surfaces that support repeat, loyal viewership," like Watch, on Pages or in Groups. They are places where audiences can "meaningfully interact," both with each other and the community, and the content itself.
Set And Fulfill Creative Expectations Of Viewers
We've said this before, and we'll say it again: Consistency is key. As Grudin and Angelidou-Smith explain, "a consistent voice and format drives repeat viewing and longer view times." They suggest that content creators concentrate on using formats that have proven successful in fostering communities of fans around content, i.e. "serialized shows or videos with a predictable cast and format."
Establish A Release Cadence
A set publishing schedule allows audiences to expect episodes of content and return consistently. One wants to keep fans engaged between episodes so creators can to post "related videos, photos, or text posts" to entice them.
Create An Active Experience
Finding ways to draw the audience closer to the content, like engaging with commenters and/or getting topic ideas from audience members themselves, allow content producers to create an "active experience" for viewers. Crowdsourcing; Do it.
Content partners who would like more detail on best practices can find more information here.
---
You might also like
---
More from Facebook
---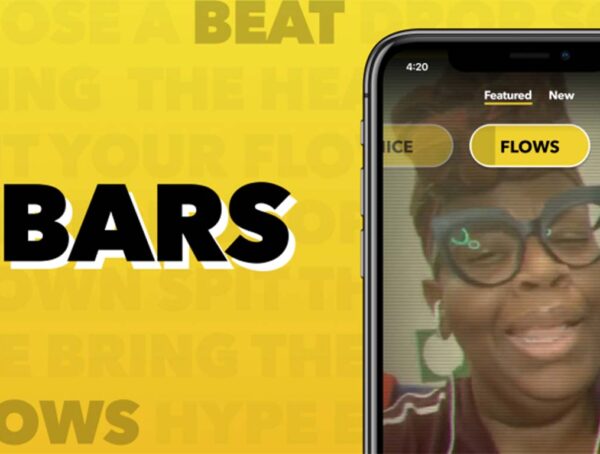 Facebook New Product Experimental team has announced a new app built to help aspiring rappers create and share their work.