Today Facebook announced a new streamlined layout for pages on desktop. The new design is meant to help users find the information they are looking for and to help admins find the tools they use most. It should be rolling out to all pages over the week to come.
The new layout is a continuation to Facebook's 1-column redesign of its timeline that started back in May 2013 for user profiles. The new layout for pages will be streamlined and offer a clearer first look for all users.
The right-side column
The right-side column of your timeline now displays all your Page's posts. This one-column display means that all of your posts will appear consistently on your Page and in News Feed.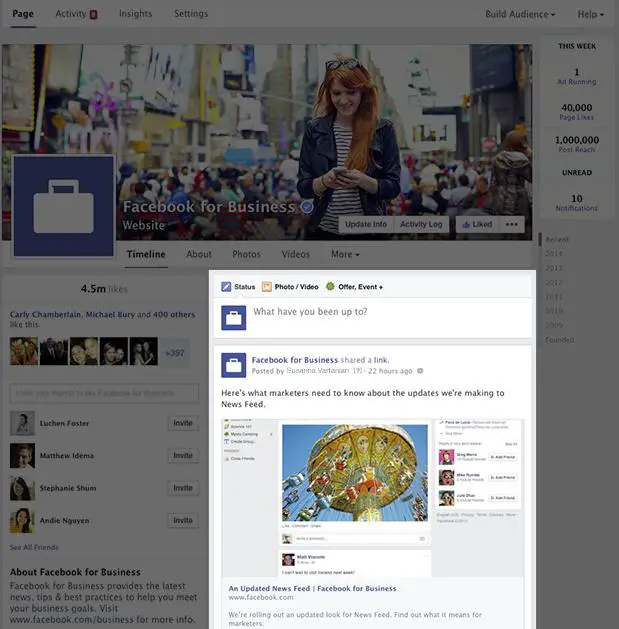 The left-side column
The left-side column of your timeline now features information about your business, including a map, your hours of business, phone number and website URL, as well as photos and videos. It also features your "about" and description text as well as the number of people who have liked your page.
Like we mentioned in an earlier post, the "people talking about" seems to no longer be included on the page.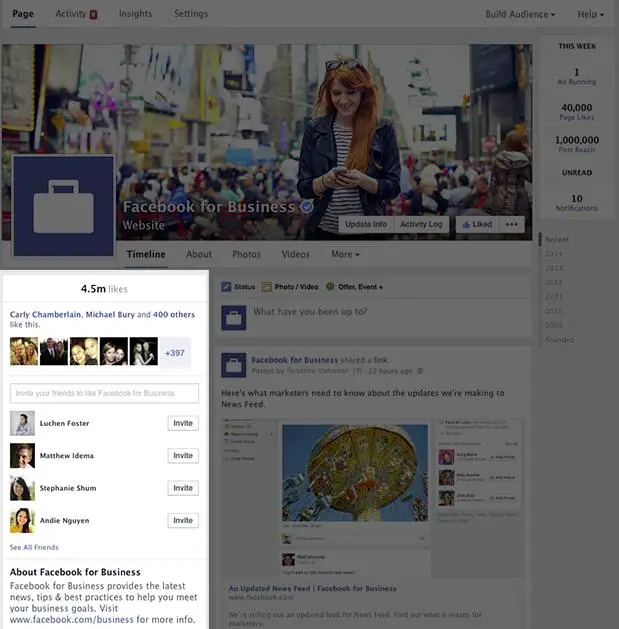 Easier access to key admin tools
Admins will also rejoice with this new design. Now admins will be able to view information about the ads you are running, the new likes on your page amd unread messages and notifications, no matter where you will be on your page, thanks to new navigation options to the top of the Page.
The Build Audience menu at the top of the Page offers direct access to your Ads Manager account.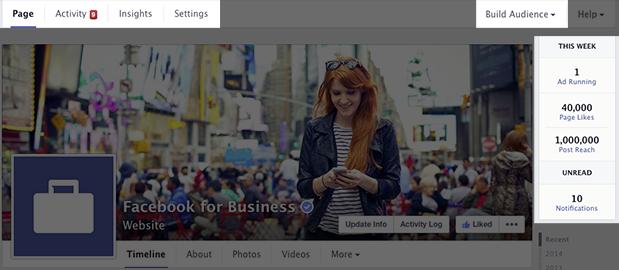 Pages to watch
Another good news for page admins is the new "Pages to Watch" feature which will now be available to all admins.
Pages to Watch allows admins to create a list of Pages similar to their own and compare the performance of their Page with that of the businesses they care about.
With this new redesign,
Facebook
 is showing that
it is serious about its business
. By taking into account the needs of both users and page admins, and catering to both parties with a single redesign, Facebook is indeed sending a message:
businesses (pages) are at the center of our business and we will make sure everyone keeps on being satisfied.
Related Stories:
You might also like
---
More from Facebook
---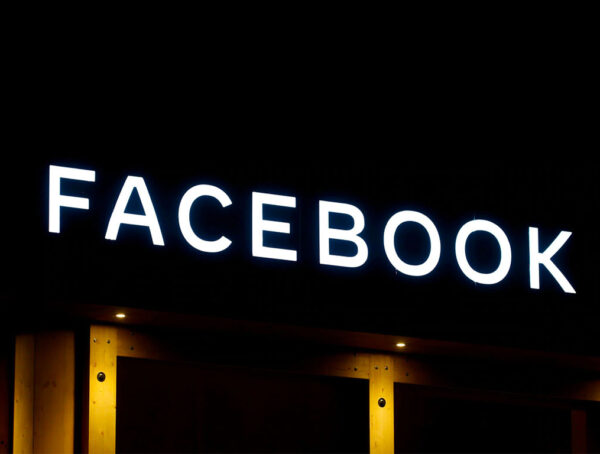 Facebook is to begin testing a new brand safety options, including new Facebook Ads topic exclusion controls for a small …