Facebook launched Nearby Friends today, a new optional feature for iOS and Android, which should roll out "over the coming weeks" in the US.  This new feature lets you see which of your friends are nearby. But the feature will remain optional and will require both parties to opt-in.
Facebook is making a point to ensure the new feature is totally optional. Facebook product manager Andrea Vaccari talked to our colleagues over at The Next Web and confirmed that the feature will be set to off by default, but even if you turn it on, you have to still choose what group of friends to share your location with (Friends, Close Friends, or a specific friends list you have curated – "Public" and "Friends of Friends" are not available options).
Moreover, both you and your friends will need to have turned on the feature before one can see the other as being "nearby".
Andrea Vaccari also explained that the feature shows "not where your friends are, but whether they are close." Notice in the right-hand screenshot below that Vaccari's friends are listed by distance. Where they actually are, aside from "Near San Francisco, CA" and "Near Menlo Park, CA" is not shown.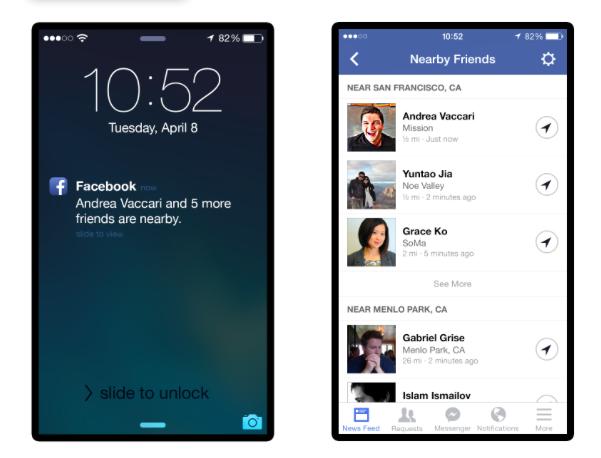 Notifications and precise location sharing
The feature has two additional layers worth underlining: notifications and sharing precise location. As you might expect, the former (shown above on the left) lets you know when your friends are nearby and the latter lets you inform friends exactly where you are.
This new feature can become very handy when you are looking to meet up with friends for an unplanned night for example. On top of that, Andrea Vaccari told a story that made the notification aspect particularly interesting:
[quote]Two Facebook employees landed at the same airport on separate flights, were told they were nearby, met up, and decided to take a taxi together to save money for the ride.[/quote]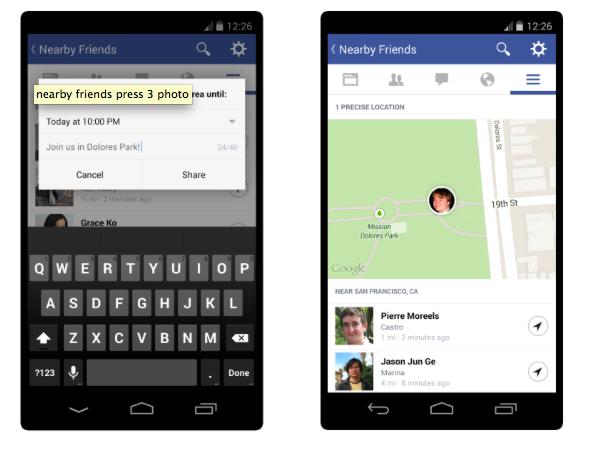 How do you feel about this new feature? Foursquare users have long learned to deal with this type of feature and notifications. What is your opinion?
And now you can watch the official video from Facebook, presenting the "Nearby Friends" feature:
Related Stories:
You might also like
---
More from Facebook
---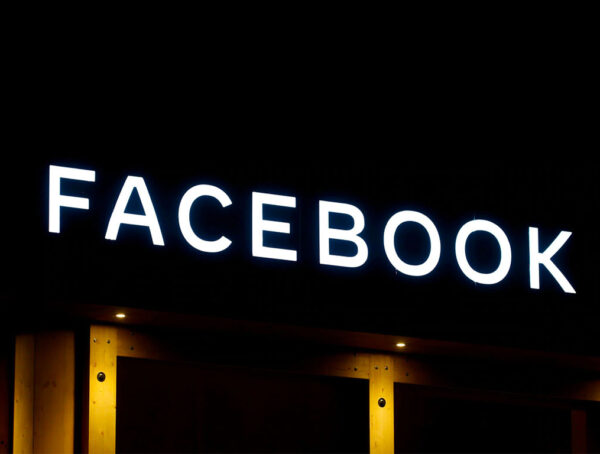 Facebook is to begin testing a new brand safety options, including new Facebook Ads topic exclusion controls for a small …