Remember Facebook's rumoured "Portal" video chat device? Apparently, it isn't just one device. It's two. The devices will be Facebook's first step into the smart speaker market currently dominated by Amazon, Google, and Apple. 
We've heard for some time, that Facebook is working on launching its own hardware device. Last month, it was given a name – Portal. According to recent reports from DigiTimes – a Taiwan-based IT publisher – Portal won't be just one device. It will be two. And we're just starting to get a better idea of what they will actually be all about –  that is, other than just "video chat devices."
The two devices will be smart speakers that will also work as video chat devices – and will reportedly feature 15-inch screens. As products go, they will compete with Amazon's Echo Show, but may not compete that effectively in terms of price, as at least one of them will be significantly more expensive. The devices, codenamed Aloha and Fiona, will allegedly be launched later than we originally thought – in July – so that Facebook's team can work on them further.
Aloha is the one that will be called "Portal" at launch, but we don't know more about Fiona. Also, it is highly likely that Portal will be the "more sophisticated" of the two. Finally, while both will be voice-operated, Portal will allegedly also use facial recognition technology as well, "to identify users for accessing Facebook via a wide-angle lens on the front of the device."
Facebook has been tight-lipped about its hardware projects that are being developed in its Building 8 lab, but as we get more information from leaks, we're starting to form a better idea of what it's up to. Whether or not Facebook can actually compete with Amazon, or the other smart speaker vendors like Google or Apple, is another story. We would first need to see the devices up close. In any case, Amazon's Echo Show is the only competitor with a tablet-like screen.
Aloha and Fiona don't seem to be the only devices currently being worked on by the company. We know that Facebook is working on developing a hardware ecosystem in the next five years or so, but we simply don't know what else is in store.
---
You might also like
---
More from Facebook
---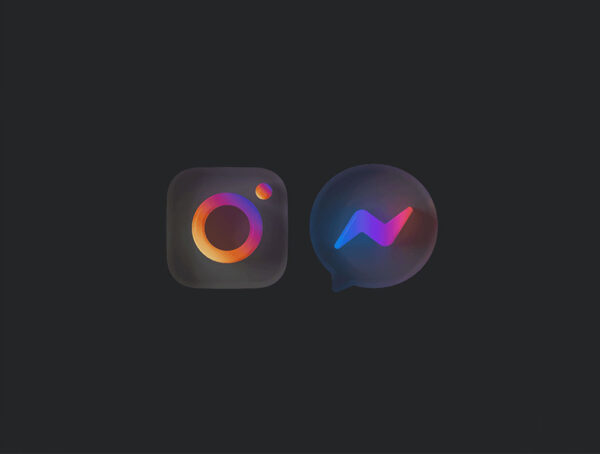 Facebook and Instagram have introduced cross-app messaging, letting users from one app find and message you on the other.