We talked about it before but now it seems Facebook is indeed rolling out the new Timeline layout.
My profile just appeared with the new layout today, as you can see from the screenshot: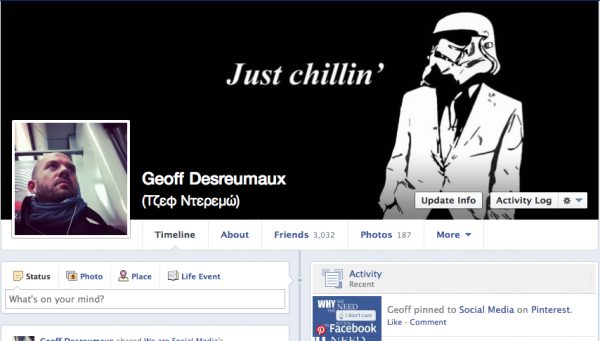 First thing you noticed is how Facebook made the "menu" much clearer and simpler: no more thumbnails for pics, no more icons for apps, friends profile pics are not longer shown, and the about is not clearly shown any longer.
Here is for example the screenshot from the "About" section, with the drop down menu for "More":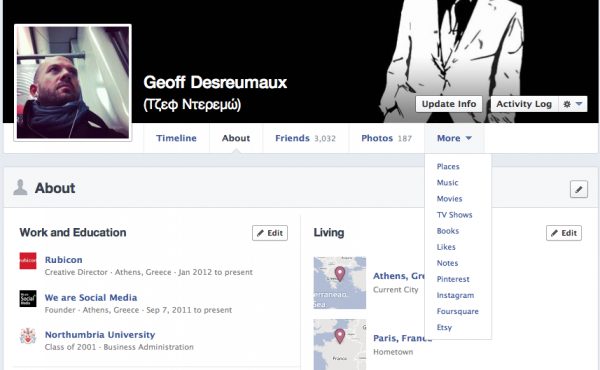 It looks nice globally, and probably improves usability… After all, timeline is what users really want to see no?
However, as I was scrolling down the timeline, I started to see some design "bugs" which I can only explain by this being an early version of what is to come. For example, all posts I made are not located on the left side but some applications "boxes" like Places or Likes are set in a very strange "out of order" way: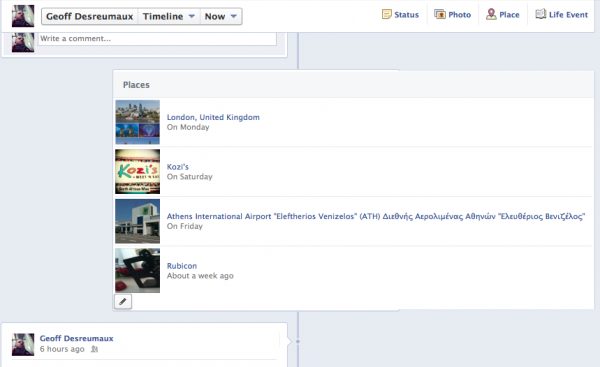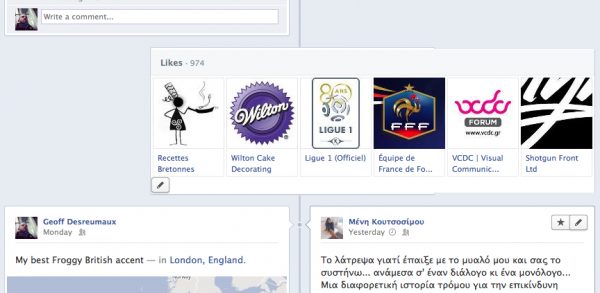 Other than that changes outside the "header" are minor as we had heard.
UPDATE – It seems that some profile were updated with a slightly different manner – All posts on the right and Apps on the left :) And today [March 21st] Facebook announced these were tests as they are still unsure which design is best. Most profile are now back to the previous Timeline.
[READER] Have you been switched to the new layout? How do you feel about it? Can you see some bugs too?
You might also like
---
More from Facebook
---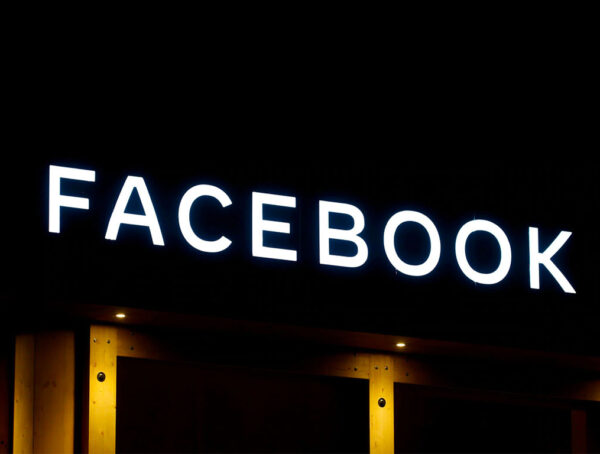 Facebook is to begin testing a new brand safety options, including new Facebook Ads topic exclusion controls for a small …