To mark National STEM Day last week, the Ad Council's "She Can STEM" campaign, Facebook, and MTV have announced a new IGTV series to promote STEM education. 
The new IGTV series – hosted by Ten Wolf star Holland Roden features five inspirational female role models in science, technology, engineering and math (STEM).
Titled #wcwSTEM, the series started airing on MTV's IGTV channel last Wednesday, Nov. 8 and will continue to air every Wednesday throughout November and December.
In the first episode, Holland Roden interviewed Sound Engineer and Music Producer Alana Da Fonseca, while upcoming episodes will feature other STEM women, like Crystal Lee, an environmental civic engineer, Dr Dijanna Figueroa, a marine biologist and teacher, Amber Hardin, a model and effects designer at Nickelodeon and Diana Trujillo, Robotics Surface Mission Lead for NASA's Mars 2020 Mission.
Facebook has donated media support to promote the IGTV episodes.
For its "She Can Stem" campaign in September, the Ad Council brought together many partners that support STEM, like GE, Google, IBM, Microsoft, and Verizon. Communication included digital and social creative content, television, and print advertising showcasing the achievement of female STEM role models.
The She Can STEM campaign also featured videos on YouTube for National STEM Day – featuring Disney Star Olivia Rodrigo and Emily Calandrelli; an MIT-engineer turned Emmy-nominated science TV host who is also known as The Space Gal.
"It is so important to show young girls that they can be successful in science, technology, engineering and math through these inspirational true stories," explained Lisa Sherman, president and CEO of the Ad Council. "This new video series is a great extension of our She Can STEM and celebrates the extraordinary accomplishments of incredible STEM women to encourage young girls to forge their own paths in STEM."
---
You might also like
---
More from Instagram
---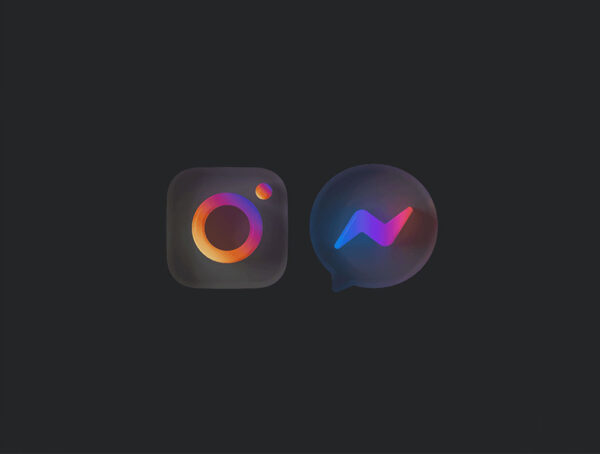 Facebook and Instagram have introduced cross-app messaging, letting users from one app find and message you on the other.