If you accidentally sent a message on Messenger – or just wanted to remove a message from a chat – you can now do so for everyone in a chat.
Don't lie. We've all sent at least one message on Facebook Messenger and instantly regretted doing so. Whether it's because it was written in a hurry, and filled with typos, or written in anger and worded "all wrong," from today you will have the ability to recall it. Well, you actually have the ability to remove it altogether. Up to ten minutes after sending it though.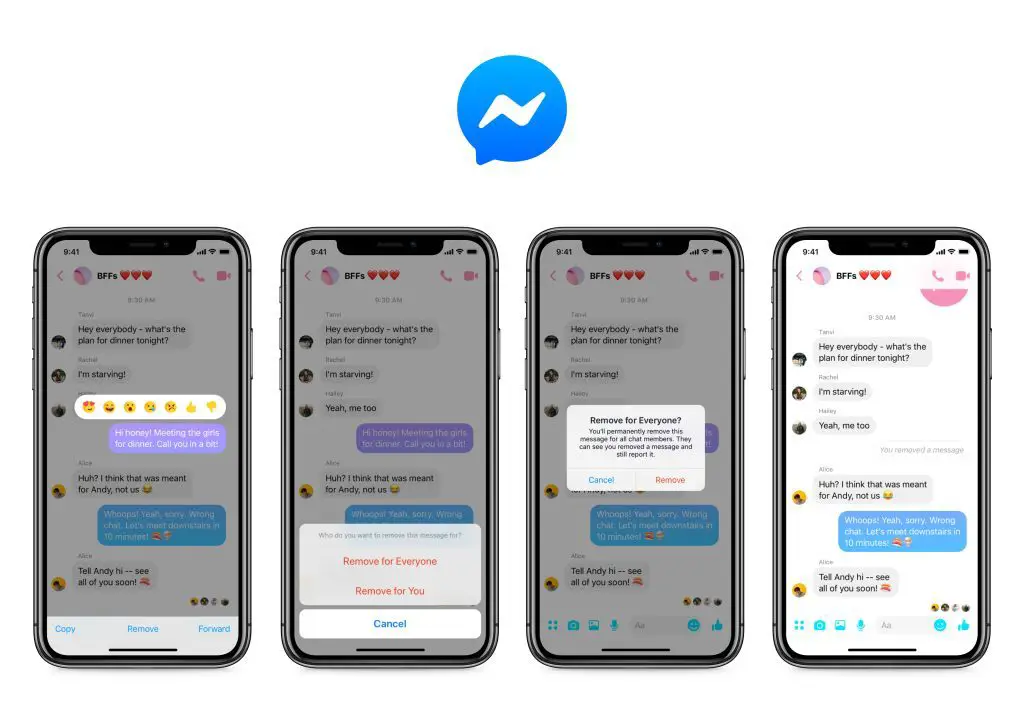 Messenger announced this week, it's launching the much-awaited feature that lets you "easily remove" a message – "whether it's to one person or a group." According to the announcement, all you have to do is "tap on the message you want to remove and select the option to "Remove for Everyone". No harm done, right? Well, not so fast. As Anna Iskikian, Product Manager at Messenger explains, "the removed message will be replaced by text alerting everyone in the conversation the message was removed.
And that… might raise a few eyebrows.
If for any reason (we can't think of any) you want to remove a message only for yourself, you can just do that. Just tap and "Remove for You". Everyone else in the chat will still see the message. The remove message for everyone feature was first spotted in November in some countries, but it is now available for all Messenger users globally, as part of the latest versions of iOS and Android.
---
You might also like
---
More from Facebook
---
Facebook has spent more than $23 million to guarantee Mark Zuckerberg's security in 2020, as revealed by a SEC filing …