Facebook Messenger is adding support for PayPal payments in bots, giving its massive user base access to the online payment platform.
Being able to finalise a purchase on Messenger is something that has been talked about for a long time. Payments are not exactly new to the platform, but until now they had only been beta-tested with select developers. The addition of Paypal support is the first step towards making the capability broadly available by the end of 2016.
For Facebook, this is an important win towards ruling over "social commerce." Marketplace has not met much success, and Facebook is convinced that Messenger bots are key to expanding social commerce on its platform.
For PayPal, it's an even bigger step forward. The company counts 192 million users worldwide. So, suddenly being exposed to Messenger's 1 billion users is great news. And on top of that, 40% of U.S. mobile users are now using Messenger. That is an amazing market for Paypal to grow in.
Get Payment Notifications
Messenger Bots will not only let you pay with PayPal, but they will also notify you every time movement happens on your PayPal account. That will work for both credit and debit, and certainly make it even easier to follow what is happening on your account.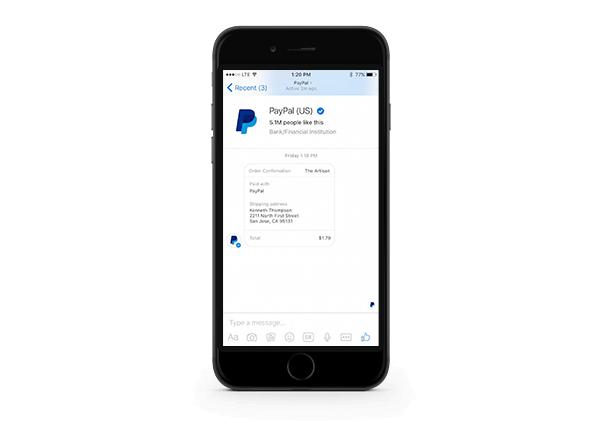 Note that Messenger payments are not limited to PayPal. You can still use any payment information that is already associated with your Facebook account. Also, Facebook has confirmed it is already in talks with other giants in the industry, such as Stripe, Visa, MasterCard and Amex.
It certainly seems like the future of social commerce will go through Facebook Messenger. Mark my words.
---
You might also like
---
More from Facebook
---
As VR content expands beyond gaming, Facebook is bringing support for subscriptions on the Oculus Quest platform.