Facebook has announced that it is rolling out improvements to its video metrics in Page Insights – among others, it's adding aggregate minutes viewed, and simplifying aggregate video views to video metrics. 
Based on feedback from its publisher partners, Facebook has announced several changes that are supposed to improve the video metrics in Page Insights. For example, Page admins will be able to sort top videos by minutes viewed or views, as well as compare current video metrics and historical benchmarks. Also, as of today, it becomes easier to analyse metrics across a specific date range. Finally, aggregate video views have been simplified, and there's a new metric – aggregate minutes viewed.
Aggregate Minutes Viewed Added
Up until now, Facebook only reported on "minutes viewed at the individual video level." Publishers said that they wanted to be able to look into total minutes viewed across a Page's videos, so Facebook is adding a new aggregation to Page Insights. Now, publishers will be able to "see minutes viewed across all videos on a Page."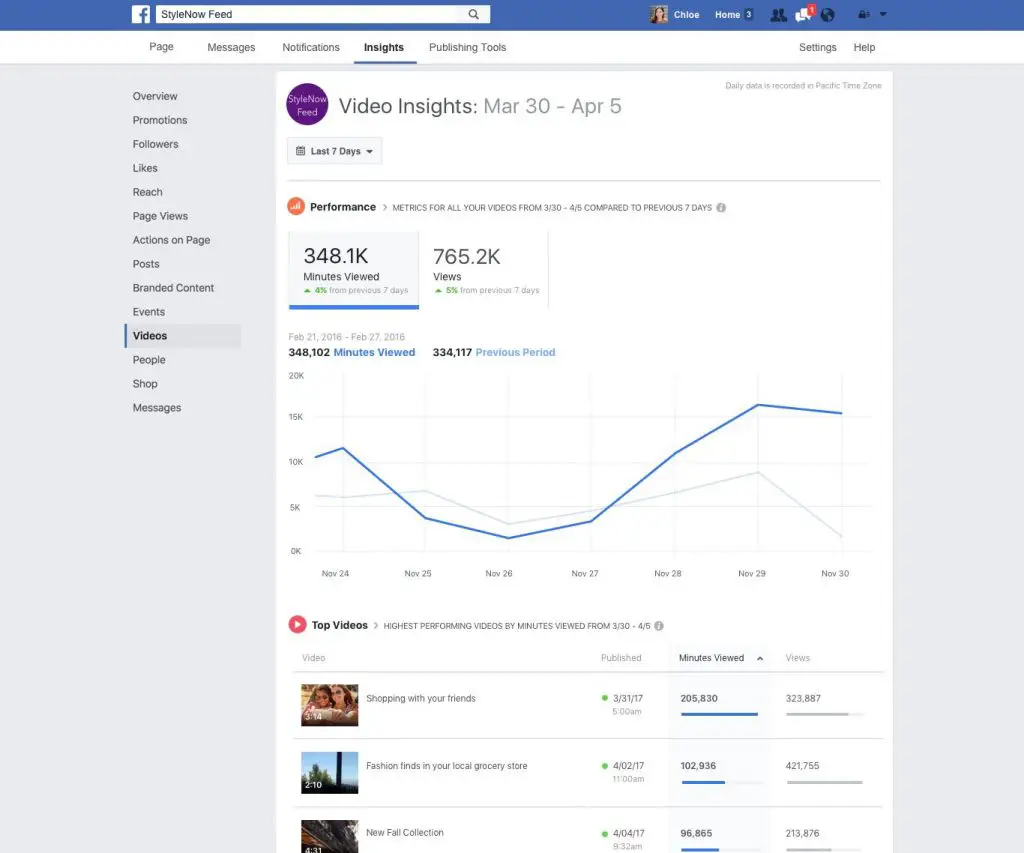 Aggregate Video Views Simplified
Publishers said that they don't really "view the aggregate 10-second video views in Page Insights" very often. In fact, they preferred aggregate 3-second video views on the same surface. So, Facebook is simplifying the Page Insights interface to include aggregations for 3-second video views only. You can still get aggregations on 10-second views, but it's only available in the API or "at the individual video metric level."
Analysing Metrics Across Date Range Made Easier 
In the blog post announcing the changes, Anaid Gomez-Ortigoza, Product Manager and Mathumathi Velusamy, Software Engineer at Facebook explain that
[quote]when measuring the aggregate performance of videos on Facebook over specific time periods, many publishers are more interested in capturing the performance of all videos in the time period selected instead of only seeing metrics from videos uploaded during that time period.[/quote]
So, Facebook is updating the metric, allowing publishers to view the full performance of videos across a specific timeframe. And it won't matter when the specific videos were uploaded.
Comparisons Between Current Video Metrics & Historical Benchmarks
This is a no-brainer which Facebook should have already implemented. Publishers want to be able to understand changes over time – improvement or otherwise. So, it is now including a "benchmark for all aggregated metrics and graphs," and benchmarks are calculated depending on the selected time period. So, if a publisher chooses last month, they will get benchmarks on the month before it.
Sorting Top Videos By Minutes Viewed Or Views
Publishers will now be able to rank videos within a specific time period (top 50) by minutes viewed or views. This will allow them to get a better picture of how specific videos perform in comparison to all the others.
---
You might also like
---
More from Facebook
---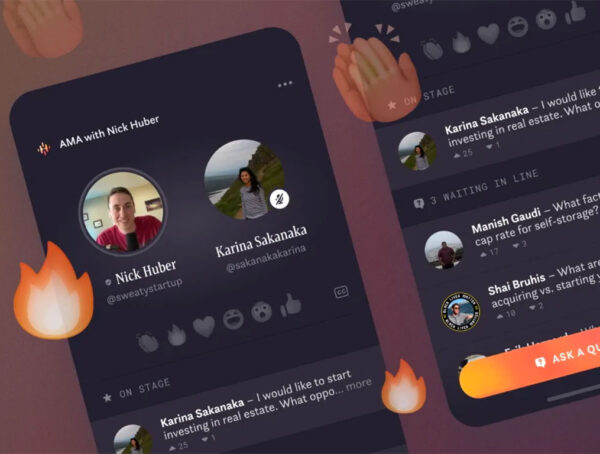 Facebook Hotline is a slightly different take on Clubhouse that puts more power in the hands of attendees who can …