You might remember when Facebook launched it's new Snapchat-rival app – Slingshot – by accident? Well, today they launched it again. But this time, the launch went according to plan. If you missed the first launch (or the news of it in general), you might be wondering what Slingshot is, and why I am calling it a Snapchat-rival".
Slingshot, developed by Facebook Creative Labs, is a messaging app for iOS and Android devices. On Slingshot, you basically share temporary photos and videos. The twist here is that in order for anyone to see the content you have sent, they will have to reply with either a photo or video of their own.
When sending your photo or video, you can also add text either as a caption, or on top of the content itself. You can also draw on your content, and even select the colour and thickness of your "paintbrush". All you have to do is slide your finger over the screen on the x and y axes to select. You can even add music while drawing.
The philosophy of Slingshot is, in the words of Product Manager, Will Ruben that "everyone is a creator and no one is a spectator". It's a simple and creative little app to use, and has some cool effects that give it a nice "quality-feel".  Is Slingshot able to take Snapchat's place? I don't know. Judging by other Facebook projects like Poke, it might just bomb. Who knows. Either way, it's out now, so we'll see…
Slingshot does remind us of Snapchat a lot, because of the disappearing images and videos after they've been seen. That's about it, but it does share characteristics with other image and video-sharing applications like Vine or Instagram. Videos loop like on Vine, and you can record ones that are up to 15 seconds in length like Instagram. Sounds like fun, right? I will have to wait to download it before I tell you more… not if you download it first that is… in that case tell us what you think.
Related Stories:
 Featured image credit: Venture Beat
You might also like
---
More from Facebook
---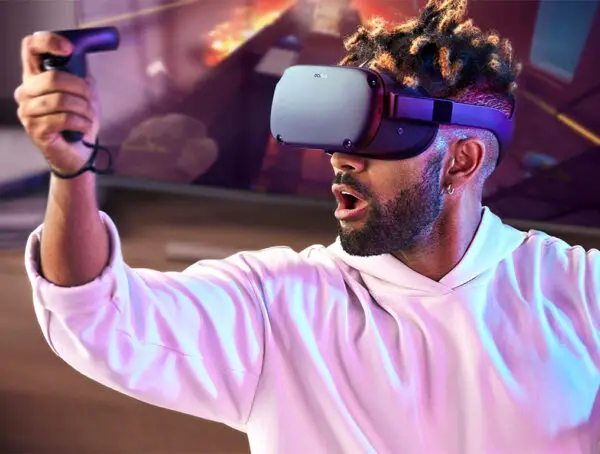 As VR content expands beyond gaming, Facebook is bringing support for subscriptions on the Oculus Quest platform.