Facebook is changing how it displays media on mobile News Feed, reducing the maximum height of videos and images, and the amount of text that is displayed.
Following the announcement of FB5, Facebook's "fresh new design," at F8 earlier this year, Facebook is now making several changes to text and image aspect ratios to match the look and feel of the new design. Specifically, starting August 19, 2019, fewer lines of (primary) text will show on mobile News Feed, and the maximum media height for photos and videos will also be reduced.
In case you were not aware of Facebook's media size guidelines and best practices, here's a more detailed explanation of the changes: Up until now, the maximum media height for photos and videos on Facebook's mobile News Feed was the vertical 2:3 aspect ratio. A post (or ad) would also show seven lines of primary text without prompting users to click to "See More" of it.
New Maximum Aspect Ratio & Primary Text
After August 19, 2019, the maximum media height for photos and videos on mobile News Feed will be a shorter 4:5 aspect ratio, while posts will display three lines of text before cutting the rest off and prompting with the "See More" link. Media that is taller than 4:5 will now be masked on Facebook mobile News Feed.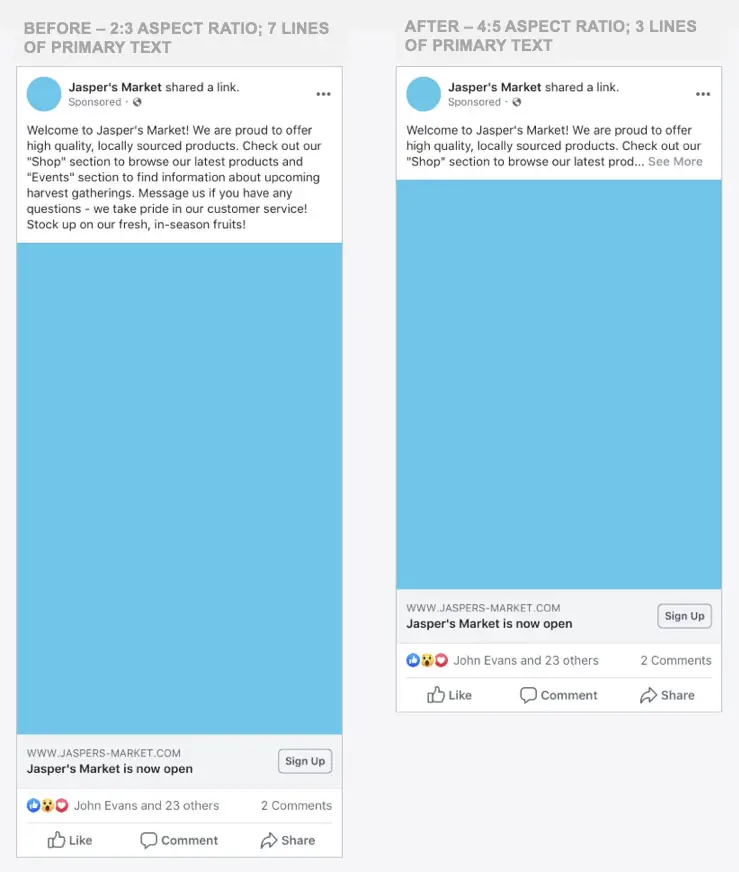 The change, may not sound so significant, but it is a good one to be aware of, as it will change how text, photos, and videos will appear from now on, on mobile News Feed, where a significant portion of audiences consume content on Facebook.
While Facebook says that the changes are "designed to simplify [its] formats and improve the consistency of [its] mobile experience," experienced industry professionals will remember that 4:5 is an ideal mobile aspect ratio as it strikes a balance between maximising screen real estate while retaining primary text and engagement buttons.
---
You might also like
---
More from Facebook
---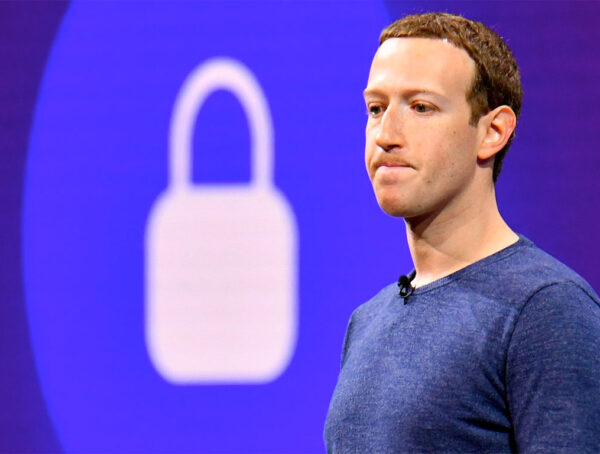 The latest Facebook data breach concerned over 533 million users. We help you check if your personal data was compromised.