Facebook has introduced some new ad options for advertisers who want to boost their in-store sales with Facebook ads. Dynamic ads for retail, and the store visits optimisation. 
Facebook might be great at bringing in online sales, but it wants to do much more for retailers who want to also increase their offline sales with Facebook ads. After all, sales at brick-and-mortar stores are still important for retailers who have store locations. Facebook hopes to help these advertisers boost in-store sales with the two new ad options.
Dynamic Ads For Retail
Dynamic ads for retail are already being tested by major retailers like Argos, Macy's, Pottery Barn, Target, and Abercrombie & Fitch but there are plans to make them "more widely available to eligible clients in the coming weeks". In a recent Facebook for Business post, the company explains that,
[quote]until now it wasn't feasible to customize creative for every store location based on local product availability, pricing or promotions. Marketing out-of-stock products or inaccurate local prices can lead to a bad customer experience and wasted impressions. Now, with dynamic ads for retail, campaigns can dynamically showcase products available in the store that's closest to the person seeing the ad.[/quote]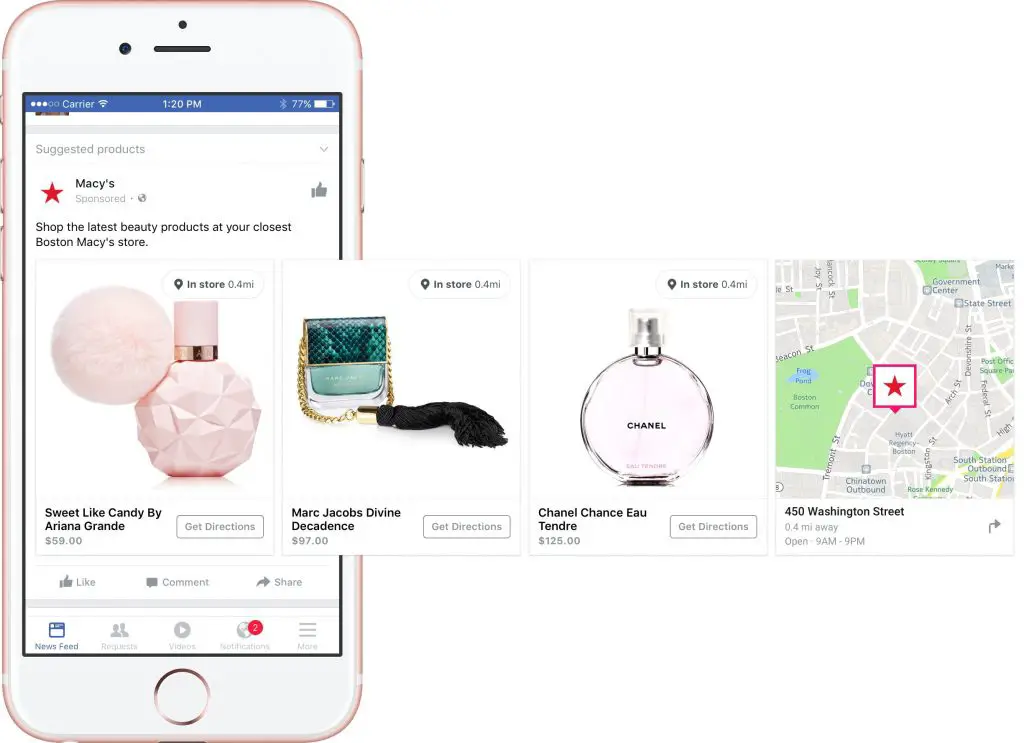 Dynamic ads for retail will only show users products that are in-stock at nearby locations. They are linked to the retailer's local product catalog through the ads system, so if something sells out it will not be seen anymore. The selection of product for each ad can be optimised based on people's shopping behaviour.
Benefits Of Dynamic Ads For Retail
– Local availability:

 An availability indicator on the ad shows people that a product is available at a shop near them, and the store locator makes it easy for people to get directions.

– Product summaries:

 Advertisers can use Facebook-hosted product summaries to give potential shoppers the information they need without leaving the Facebook app.

– Different actions:

 Product summaries include ways for people to take actions such as contacting the nearest shop, buying online or saving the product for future reference.

– Similar products:

 Similar products available at the nearest shop are featured so that people can browse the aisles directly from their phone.

Store Visits Optimisation
Store visits optimisation is the latest ads optimisation to be added to Facebook ads. Available within the next month to all advertisers. Facebook explained that its introducing its
[quote]first marketing objective built specifically for advertisers to drive more people to their stores or business locations. The store visits objective builds on the geotargeting and ad format features of the local awareness ad solution and introduces store visits as the primary reporting metric and a new optimization model.[/quote]
Store visit optimization helps advertisers reach people more likely to visit their stores. It decreases the cost per store visit significantly – in some cases 40%. The objective includes improved geotargeting which allows advertisers to define a specific "targeting radius based on population density and desired reach."
Finally, dynamic ads for retail use the new objective to use its enhancements.
---
You might also like
---
More from Facebook
---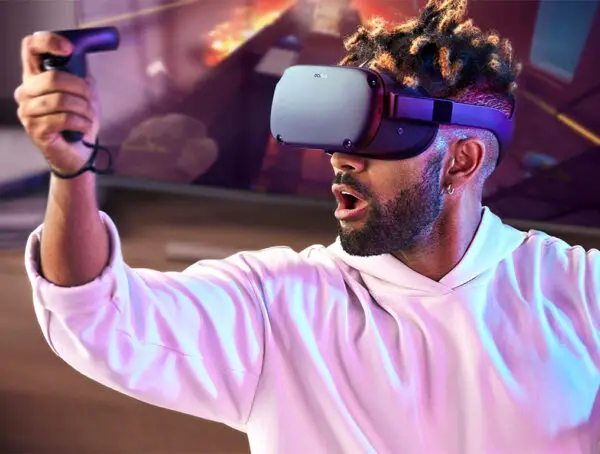 As VR content expands beyond gaming, Facebook is bringing support for subscriptions on the Oculus Quest platform.