Facebook is launching a new home for all the moments you've shared with your friends and family, called Memories. 
Over 90 million people use Facebook's On This Day to look back, and moments they've shared over the years on the platform. Apart from it being quite fun sometimes, research suggests that it can have a positive impact on your mood and well-being. So, Facebook has decided to give all those posts, photos, friends you've made and significant life events,  a new home – one place to house them all.  Today, it's launching Memories, a new "experience to ensure all of your memories are easy to find."
Your Memories page can include four sections:
On This Day: You probably already know and love On This Day, and now it will be available to you in a special section on Memories.
Friends Made On This Day: This section will include the friends you made on a particular date in the past. It will also include those special videos or collages that Facebook creates celebrating your "friendversaries."
Recaps of Memories: This section will include featured seasonal and monthly memory recaps that have been "bundled into a message or short video."
Memories You May Have Missed: If you haven't checked your memories lately, this section will show you the posts that you might have missed from the past week.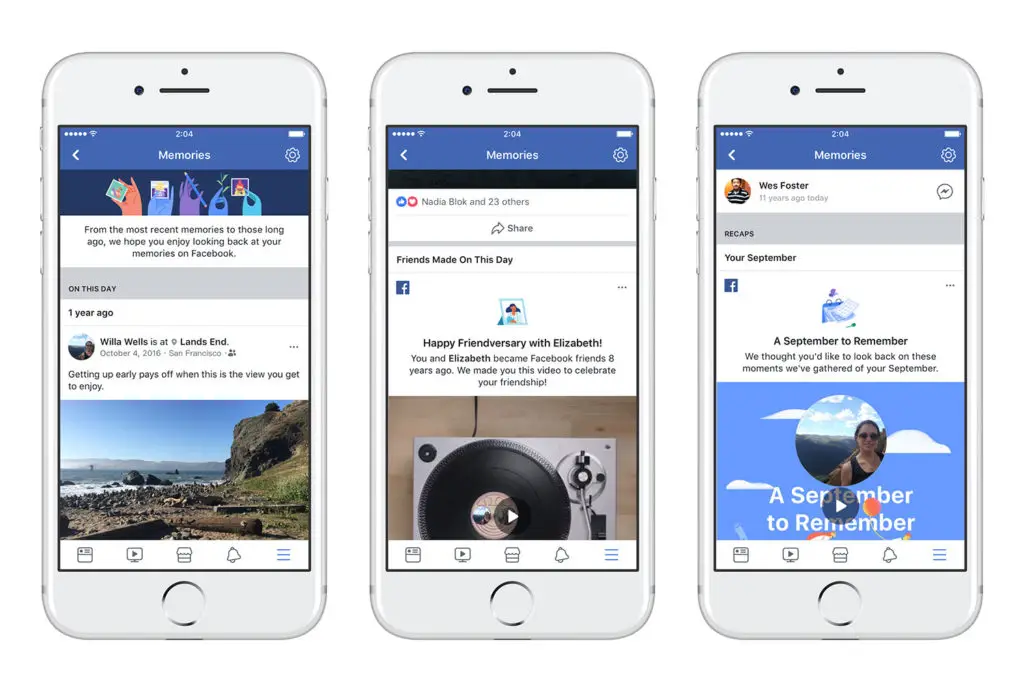 You will still be able to find your memories by going to the Memories bookmark found on the left of News Feed on desktop, or within the "more" tab on mobile. Finally, you will also be able to access them through notifications and messages in News Feed, or by visiting facebook.com/memories.
And if there are memories that you'd rather not come across ever again, then, well… Facebook says it tries "to listen to feedback and design these features so that they're thoughtful and offer people the right controls that are easy to access."
---
You might also like
---
More from Facebook
---
Facebook New Product Experimental team has announced a new app built to help aspiring rappers create and share their work.