Facebook has announced that it has removed a number of Pages and accounts from Facebook and Instagram that were involved in what it calls "coordinated inauthentic behaviour." 
Facebook has faced a lot of criticism for its failure to prevent interference in the 2016 US Presidential Elections and its role as the primary platform used by "bad actors" in their misinformation campaigns. Since then, the company is working very hard so that such interference – in US elections and otherwise – is not repeated. This week it announced the removal of 32 Pages and accounts from Facebook and Instagram "because they were involved in coordinated inauthentic behaviour."
Facebook says it's "still in the very early stages" of an investigation about the network and doesn't have all the facts  "including who may be behind" it. However, it does know that "these bad actors" are connected to protests planned in Washington next week, so it's making sure to act fast.
In a blog post detailing first results from the investigation, Facebook says that "it's clear that whoever set up these accounts went to much greater lengths to obscure their true identities than the Russian-based Internet Research Agency (IRA) has in the past." For example, they used VPNs and internet phone services and paid third parties to run their ads on their behalf. As a result, Facebook still doesn't know for certain who is behind these actions.
Nathaniel Gleicher, Facebook's Head of Cybersecurity Policy explained that "Some of the activity is consistent with what [it] saw from the IRA before and after the 2016 elections." Also, he said that Facebook has "found evidence of some connections between these accounts and IRA accounts […] disabled last year."
What Has Been Found So Far
According to Gleicher, "About two weeks ago [Facebook] identified the first of eight Pages and 17 profiles […] as well as seven Instagram accounts, that violate [its] ban on coordinated inauthentic behavior." The Pages and profiles were all removed following an initial investigation and after sharing "the information with US law enforcement agencies, Congress, other technology companies, and the Atlantic Council's Digital Forensic Research Lab."
Other findings:
More than 290,000 accounts followed at least one of these Pages that were created between March 2017 and May 2018.
The most followed Pages were "Aztlan Warriors," "Black Elevation," "Mindful Being," and "Resisters."
The remaining Pages had between zero and ten followers, and the Instagram accounts had zero followers.
The accounts had created more than 9,500 organic posts on Facebook, and one piece of content on Instagram.
They ran about 150 ads for approximately $11,000 on Facebook and Instagram, which were paid for in US and Canadian dollars, between April 2017 and June 2018.
The Pages created about 30 events since May 2017. About half had fewer than 100 accounts interested in attending.
The largest had approximately 4,700 accounts interested in attending, and 1,400 users said that they would attend.
You can find out more about the posts that these Pages were sharing with people on Facebook and Instagram here.
---
You might also like
---
More from Facebook
---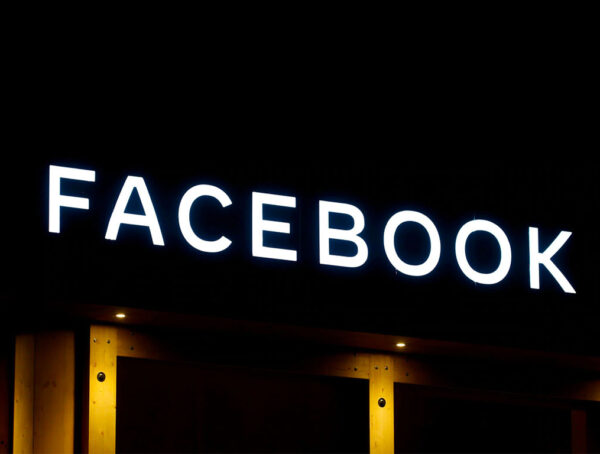 Facebook is to begin testing a new brand safety options, including new Facebook Ads topic exclusion controls for a small …