Facebook has announced further measures against sharing schemes involving content mills.
Have you ever been contacted by a content mill asking you to publish content on your successful Facebook Page? Well, it's a scam which is becoming more and more of a problem lately. As part of its efforts to reduce clickbaiting and fake news, Facebook is constantly increasing its enforcement efforts against these sharing schemes. Now, to help Pages and Profiles better understand and avoid them, Facebook has announced a new drive to explain them and their consequences, and to help Page admins avoid them.
In a recent Facebook for Media post, Facebook shared a few tips helping Pages and Profiles to understand if they're involved in a sharing scheme. The post introduces the concept as such:
"Online 'content mills' produce large amounts of website content commonly focused on superficial lifestyle topics intended to drive comments, shares, and ultimately, clicks. Example content they churn out can include numerous listicles or far-fetched stories with sensational headlines."
The "content mills" often present themselves "as high-quality digital publishers" and approach Pages with high follower counts. The idea is to use these high follower counts to help distribute large quantities of articles and/or videos from the "content mill."
It all begins when you or your Page are approached to join a sharing program and are offered compensation for permissions to use your Page to post content. The company or individual may also request access to your Ads Manager to run ads to promote said content. If they claim to be Facebook policy compliant, it is highly likely they are not. Similarly, they may even claim to be partnered with Facebook.
Furthermore, while they might "claim their content is compelling and frame this proposition as driving higher follower engagement and increasing Likes on your Page, […] in reality, most of their content is sensationalist or clickbait."
After signing an agreement and giving access to your accounts, content will be posted to your Page and you will start to receive compensation for this. This content may be posted by the third party, or be given to you to post. You will be compensated for the amount of engagement and/or traffic each post drives.
Now, this is where things get dangerous. If your Page has been identified as being involved in a scheme like this – and this behaviour continues – Facebook will reduce your Page's distribution considerably. In fact, any scenarios that go against Facebook's terms will lead to reduced distribution and repeat abuse may result in losing access to Facebook's monetization features.
If you have been involved in something similar, it would be a good idea to stop immediately and cease any relationship with the "content mill."
---
You might also like
---
More from Facebook
---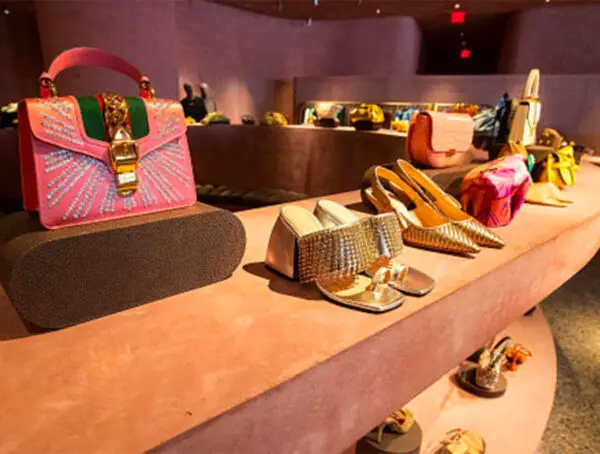 Facebook and luxury fashion brand Gucci have announced a joint lawsuit against an international counterfeiting business.