Facebook has announced a pilot third-party fact-checking program in India's Karnataka state, to fight the spread of fake news. Similar programs are already in effect in the Philippines, France, Indonesia, and Italy. 
With 201 million active users in India – almost 10% of all Facebook users in 2017 – the country is the social network's second-biggest market after the United States. And with the Indian general election coming up in 2019, Facebook wants to make sure it can get its false news problem under control as soon as possible. Earlier this year, the company started launching third-party fact-checking programs in several countries across the globe. Now, it's bringing a similar pilot program to India – and specifically to the state of Karnataka first.
The program, in partnership with independent journalism initiative BOOM – certified by the International Fact-Checking Network – will review flagged English-language stories, and will rate them in terms of their accuracy. There will be six ratings being used – among them "false," "mixture," "true," and "not rated." As soon as a BOOM fact-checker rates a story as "false," Facebook will rank it lower in News Feed and then notify Page admins and people who try to share it. Also, it will notify those who have shared a news story which has turned out to be false through BOOM's fact-checking.
Reduced distribution and reduced monetisation and advertising abilities won't only be at a Page level – but a domain level as well. Facebook has said that distribution of false news stories could lead to distribution reduction of up to 80%. Also, if an article is written by BOOM explaining why a news article is deemed to be false, the explanation will appear in Related Articles below the story.
Commenting on the test, in a blog post, Facebook explained: "We are beginning small and know it is important to learn from this test and listen to our community as we continue to update ways for people to understand what might be false news in their News Feed."
---
You might also like
---
More from Facebook
---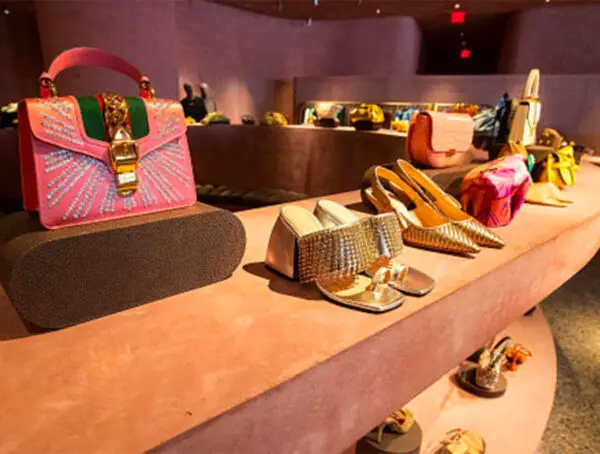 Facebook and luxury fashion brand Gucci have announced a joint lawsuit against an international counterfeiting business.