About a year ago, Facebook started allowing verified Pages and Profiles to post branded content on its platform. Now, it's not only giving many more Pages the feature, but it's also updating its branded content tag, and simplifying its branded content policy. 
Thousands of publishers and creators have been using Facebook to create and share branded content, ever since its branded content policy was updated to include verified Pages and Profiles. As a result of this, as well as feedback from partners, Facebook has announced three new updates for branded content:
– Enabling more Pages to share branded content on Facebook
– Updating the branded content tag to include the word "Paid."
– Simplifying our policy and enforcement guidelines
Facebook found that many creators or publishers who had scored branded content deals are not verified. As a result, they weren't eligible to share branded content. So, Facebook is opening up the feature to other Pages, as long as they submit an application, here.
Additionally, the company is "starting to roll out the branded content tool to unverified Pages that […] are likely to use it." Any Pages given the ability to do so will be notified upon login, and will be able to see "the branded content tool in the post composer in the form of a handshake icon."
Of course, Pages that share branded content will have to stick to Facebook's policies, and not "forget" to tag their business partners. The new feature is starting on iOS and desktop initially, but will expand to Android within the next few weeks.
With the latest changes, Facebook is also updating the branded content tag that eligible Pages have to use, including the word 'Paid.' In the media.fb.com announcement last week, Facebook explained,
[quote]Our goal with this change is to make it clear to people that branded content posts represent an exchange of value between the publisher and a third party.[/quote]
Of course, publishers are still responsible to comply with any local advertising regulations.
The third change is that Facebook has updated its Branded Content Policy to "allow logos, watermarks, and graphical overlays to persist throughout a video." Those familiar with this practice, will know that these were prohibited within the first three seconds of a video.
However, the policy enforcement changes as well. Facebook says that,
[quote]Pages that post branded content in violation of […] policies will get a notification letting them know what needs to be corrected. [Facebook] will no longer remove violating posts; instead, violating posts will still appear on a publisher's Page, but will be hidden from News Feed. Publishers can restore News Feed visibility by fixing the violation.[/quote]
Finally, as it opens opens up the branded content feature to many more Pages, Facebook also had to simplify the language used in its policies governing its use.
---
You might also like
---
More from Facebook
---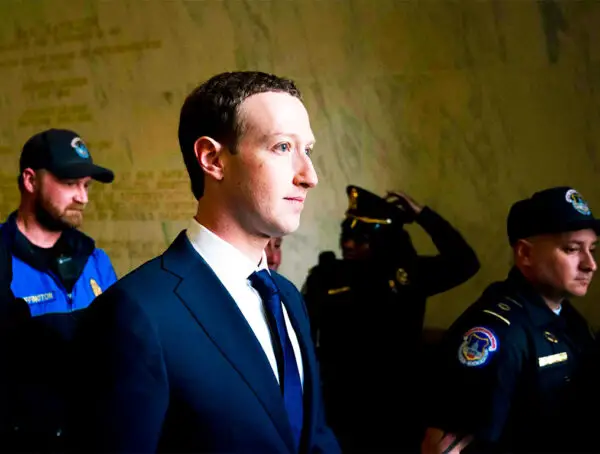 Facebook has spent more than $23 million to guarantee Mark Zuckerberg's security in 2020, as revealed by a SEC filing …