Facebook is now allowing Pages to crosspost videos on Pages with different admins or different Business Managers. They will also be able to view total performance insights of the crossposted videos. 
Up until now, publishers on Facebook could crosspost videos to Pages belonging to the same Business Manager. This was an important feature as it allowed publishers to test different audiences for the same video, experimenting on different pages with different titles, post text, and captions. It also allowed them to view video metrics "across all Posts with the same video".
With over 169,000 Pages actually using the new feature, "publishers are seeing success."
So, now Facebook has given them the ability to also reach audiences on Pages with different owners altogether. In a recent FB Media post, Product Manager, Anaid Gomez-Ortigoza explained that,
[quote]Using this feature, publishers can reach new, relevant audiences, avoid sending and re-uploading video, and see aggregated insights for posts across all Pages. The crossposter (the Page that did not originally upload the video) can distribute videos in a customized post and get insights into video performance on their specific Page.[/quote]
The new feature also works with 360 video and videos that were live but are uploaded to a page. Naturally, Pages that want to user the feature need to "establish a crossposting relationship". The original Publisher keeps complete control of the video and can decide which Pages can have access to crosspost it. This can be decided when the video is uploaded, or afterwards in the Video Library.
As Gomez-Ortigoza explains,
[quote]The Page looking to crosspost can then see videos available to post in the "Videos You Can Crosspost" tab in Publishing Tools. [Also] publishers can now use a video from their Video Library and crosspost it as a video ad through Ads Manager. [/quote]
Finally, all views generated by a video ad are aggregated in the publisher's Page Insights' video metrics. This way, the publisher can see "the total performance of the asset across paid and organic distribution."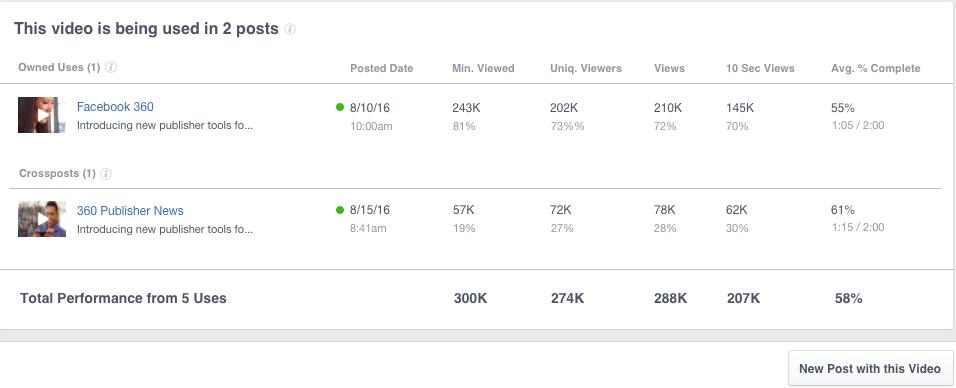 ---
You might also like
---
More from Facebook
---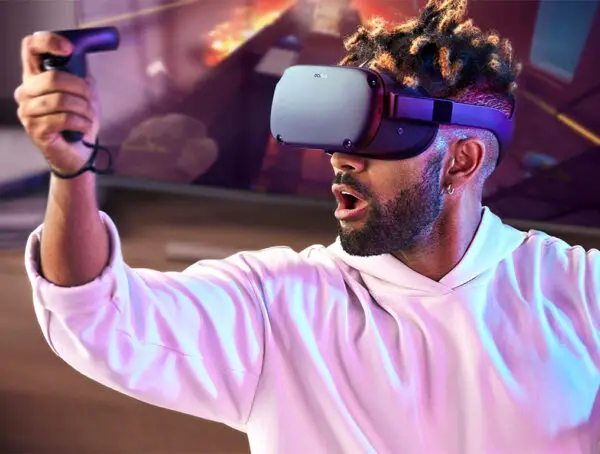 As VR content expands beyond gaming, Facebook is bringing support for subscriptions on the Oculus Quest platform.