This isn't your typical 12 questions feature. In fact, this time we asked our previous interviewees only ONE question – "What are your predictions for the industry for 2017?"
Here are their thoughts:
Bots Won't Be That Hot Just Yet!
According to Greg Allum, Head of Creative Strategy for Sony Electronics, bots have a way to go before being fully integrated into social strategies. So much so, that he doesn't believe their integration will become meaningful until mid 2018!
Non-linear Marketing Will Start To Overtake Traditional Linear Approaches.

It seems that as an industry we are steering away from interrupting our consumers lives with our advertising ploys, and instead become a part of them. It is Jamie Turner, CEO of both SIXTY and 60 Second Marketer who pointed out that companies like Starbucks, Red Bull and Lego, are really beginning to grasp the non-linear concept. His prediction:
[quote]2017 will provide users with both content and experiences for them to really digest and participate in, without being sold a product or service overtly.[/quote]
There Will No Longer Be A Disconnect Between Brands And Their Consumers.
Founder & Executive Creative Strategist at RE-UP, Laurent Francois spells it out for us perfectly:
[quote]After a decade of disintermediation between brands and consumers, we can expect a re-intermediation trend through a wide versatility of actions from the change in voice, to assisting in decision making. Chats could even replace FAQs as they provide a more natural path to action. Silent areas may even be used to reinforce the power of useful conversations vs noise.[/quote]
Influencer Marketing On Both A Macro And Micro Level Will Be More Pronounced Than Ever Before.

According to Mark Masters, Managing Director at ID Group and author of Content Revolution the roots were firmly planted in 2016 for the influencer marketing to really take off in 2017.
[quote]I reckon that the role of influencer marketing is going to become even more pronounced in 2017. Even the role of the micro influencer will become even more attractive. Rather than chasing audiences and looking to be everyone's friend, these are the people/brands that have the ability to share a belief on a consistent basis within a content hole that isn't served by everyone else.[/quote]
Finally, "we may even see the likes of Facebook, YouTube, Snapchat and Instagram sitting back and paying attention ready to pounce on those that have the ability to build an audience and have meaning to someone else."
More And More Brands Will See The Value In Their Content.

International Digital Marketing Consultant, Josh Hoffman thinks that believes that:
[quote]in 2017 and beyond, more brands will start to leverage the 'Business of Media,' treating content as a product in it and of itself, rather than a means to selling more of their "traditional" products. This will allow brands to create additional revenue streams directly from their content, with the goal to offset digital marketing costs, or even profit outright. These streams include YouTube and Facebook's revenue sharing programs, premium content, affiliate marketing, e-commerce, and content production and distribution partnerships.[/quote]
Brands Will Start To See Even More So The Importance Of Data To Their Campaigns.

There is no question that data has certainly played a big part in the social strategies of many campaigns in 2016. From Spotify's Data Crunch Campaign to Comedy Central's award winning Daily Show Video Hunt campaign data and much more data has allowed companies to dig in and get creative.
Rachel Kerr of RK Social Communications couldn't agree more:
[quote]The joining of data is likely to be a theme across online marketing in 2017, with more and more companies investigating joining in. The linking and use of social data to understand and influence customer decisions is in many cases relatively new and therefore an area for opportunity this year.[/quote]
On A More Simple And Direct Note, It Will Be All About "Survival Of The Fittest." 
According to Hussein Dajani, Chief Operating Officer at HUG Digital:
[quote]When it comes to Social Media, it is simply a rat race! And 2017 will be no different. Social media will become even more about survival of the fastest and most relevant platforms. It's an ever changing consumer landscape and in order to survive you must simply… keep up![/quote]
There Will Be A Focus On Smarter Targeting Tactics And Visual Influence.
Weber Shandwick's Digital Marketing & Social Media Strategy Manager, Benjamin Fox has many really interesting points on the above. As he explained to me,
[quote]There are just too many social media and digital media marketing channels available to target audiences. Therefore, it is up to the us as social media professionals to lean on our paid media advertising skills to ensure that content resonates, providing the intended messages to the right people.[/quote]
Also "while many slick branded videos and great images dominating social media, it often feels hit or miss as to whether they truly reach their intended audience."
Benjamin's prediction for 2017 is that
[quote]brands will start to focus their efforts on targeting and the distribution of content (or generating influence). Then, they will be able to focus more on hitting the targets, rather than producing content that the target wants to see and hoping that it reaches them.[/quote]
Brands Will Look At A Way To Provide Value To Consumer Lives.

While brands will continue to find ways to disrupt consumers' lives, Digital Marketing & Social Media Manager at Mondelez International, Pollyanna Ward simply states, "We can't afford to be wasting resources and assets in a 'pay to play' world."
[quote]Social media feeds are heavily saturated; so much so that 2017 is the year Facebook will supposedly be at peak feed.  My prediction is that brands will take a look at ways to add value to their consumers' lives. For example the continuing development of AR shows that people want to be able to enhance their experiences, simply. The tools are there; exciting ad formats, large audiences, eCommerce options, proximity targeting, micro-influencers, the list is endless. 2017 is the year to be honest, open, and easy to use – consumers aren't going to go and buy an Oculus Rift just to play your game.[/quote]
Competitions Will Make A Comeback And Brands Will Begin To Really Appreciate The Value Of Quality Photography.

Kieran Edwards, Social Strategy Director & Co-Founder at STM Social believes that with marketing teams finally getting to grips with Facebook Live, the platform will experience a growth in Facebook Live events. Many of which, he believes will be bring back to light everyone's love of competitions due to the real time interactivity. In addition,"Brands will, even more so than 2016, begin to see and appreciate the value of good photography for social content."
Additional Takeaways:
Let's get smart! Greg Allum (from our first 2017 prediction) really wants brands in 2017 to: "Stop looking at soft metrics such as engagement rates, or likes, comments & shares as success,  and start looking beyond them. Look at meaningful measures and metrics such as brand awareness, preference and purchase intent.
And Ben Fox (#8) would love to see companies, not just brands, make use of social media by building stronger corporate identity. Rather than lead-gen and the odd piece of work on a blog or LinkedIn platform, companies really struggle on social to develop a strong set of visible messages – which would help to play a deeper role in marketing at the top level.
So there you have it folks. Straight from the voices of the industry. I hope you, like us are genuinely pleased with everyone being on board for change in a good and innovative way!
So let's sweep away old tricks and really kick off 2017 the only way we know how… by transforming the industry even more! Anyone can have a desk job… let's really grab 2017 by the horns and show the industry how to really shake things up!
One things for sure, 2017 is bound to be a crazy, fun and exciting year for the social media industry.
Are your 2017 predictions is in line with any of our Top 10? If not, give us a shout!
---
You might also like
---
More from Experts Talk
---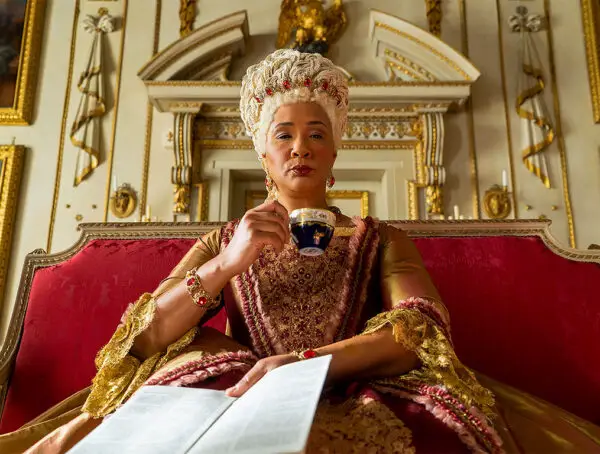 A new musical could soon come to life on TikTok, WhatsApp users are flocking to Signal and Fiverr will run …