You must have heard about Facebook's latest little project. It's about to get into online dating. Here's everything you wanted to know about it, but were too afraid to ask. 
We collectively cringed last week when Facebook announced that it was working on an online dating feature. "Why, Facebook… why?" we asked… Especially right in the middle of a major privacy scandal. "How can you be so tone-deaf?" Well, it might have come as a surprise, but it's actually quite a logical move, with Chris Cox, Facebook's CPO joking it could have been the company's second big feature all the way back in 2004.
"One of the great ironies for me is that when a lot of us joined the very first version of the service in 2004, back when it was just a handful of college students, we were convinced that dating would be the next feature Facebook was going to add. We were right, just 14 years too early."
There are over two billion users on Facebook, and millions of them are single. Endless possibilities! I mean, people are already meeting and getting it on, on Facebook, so why not? So, let's say you are one of those single millions. Would you be interested in the feature? If you are, here's what it's all about:
First and foremost, the service will not have any ads. Yes, that's right. A "version" of Facebook with no ads, but also FREE. According to a Facebook spokesperson, user data won't be used to be monetised, either. And if the normal version of Facebook didn't help you build "longterm relationships," this one will. It's not just about the "hookups," as Zuckerberg exclaimed on stage at F8. In any case, Facebook's dating feature will be slightly separate from everything else – i.e. your existing profile.
And according to the reports, you will need to create a separate profile altogether, but you can still access it through your existing profile. According to a spokesperson, the feature won't even get its own app. But that's still to be seen. Messaging is a different story though.
That's right. Messaging will be totally separate – and no Messenger or WhatsApp will be used unless both parties decide to swap numbers or usernames. Until they do take their conversations onto Messenger or WhatsApp, users will have to use the special messaging experience created just for the feature. And that will only allow text. So, yeah. That means no nudes.
When is it launching then? That's not clear, but according to reports, Facebook is working on starting to test it within the next few months. Naturally, testing (and time) will tell when it will launch more widely.
---
You might also like
---
More from Facebook
---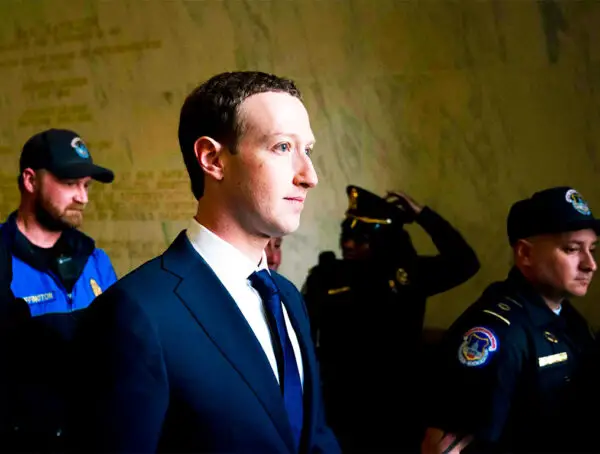 Facebook has spent more than $23 million to guarantee Mark Zuckerberg's security in 2020, as revealed by a SEC filing …