Even if you haven't been acquainted properly with Van Gogh's work, you'll probably know about his famous "Sunflowers" series of still life paintings.
The first set – created in Paris – depicts the flowers lying on the ground, while the second set – painted a year later in Arles – shows bouquets of sunflowers in vases.
What you may or may not be aware of however, is that all these paintings are scattered in museums and private collections across the globe, making it impossible for art lovers to view them under the same roof. Worry not though. Facebook is bringing all paintings together (or most of them at least) in a Live VR tour.
There's no catch: You just have to tune in at 12:50 ET / 17:50 BST to enjoy a private tour, narrated by Willem Van Gogh, the painter's great-grand-nephew. Moreover, curators from different museums will deliver live 15-minute commentaries on each painting, making this Live VR an educational feast for the eyes.
Here's the full line-up.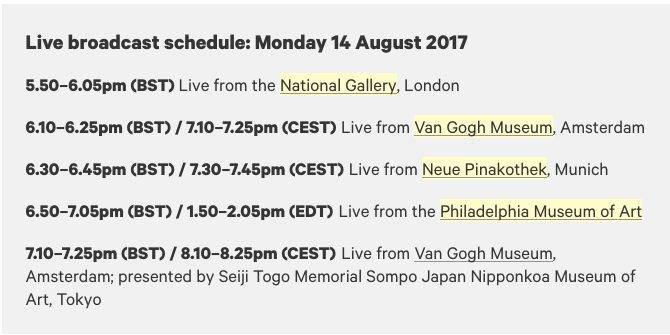 Get your headsets – or smartphones – ready, and don't forget to tune in.
Image courtesy of vangoghsunflowers.com
---
You might also like
---
More from Lifestyle
---
Supreme is about to drop one of the coolest accessories of its SS21 collection: A 2.5-foot tall mini-fridge in collaboration …