"Eckhaus Latta: Possessed", the first solo exhibition by the subverting fashion designer duo Mike Eckhaus and Zoe Latta, challenges the many complicated perceptions of art through fashion. And no, we don't mean it in a douchey way.
Art, to me, is the single greatest philosophical battlefield of our time. What is it? What *isn't* it? Is it rightfully "it"? Could your average Joe do it? Lol, his 5-year-old could do it, don't be ridic!  But we're not only full of unauthorised art "mavens" as the debate continues among the craft's untouchables; Marina Abramovic believes that whatever it is that you make doesn't count unless it's within the confines of a gallery (a prelude for the greatest quote of 2018 by RuPaul, mind you). Even if what you make is literally bread.
Robert Smithson on the other hand, says "A work of art when put in a gallery loses its charge and becomes a portable object or surface disengaged from the outside world". Both of them are correct in their own right, but then we have Robertson Davies taunting us all when claiming "you never see what you want to see" upon entering a gallery. And that is what all of you lucky New Yorkers must keep in mind for Eckhaus Latta's Whitney exhibition, "Eckhaus Latta: Possessed".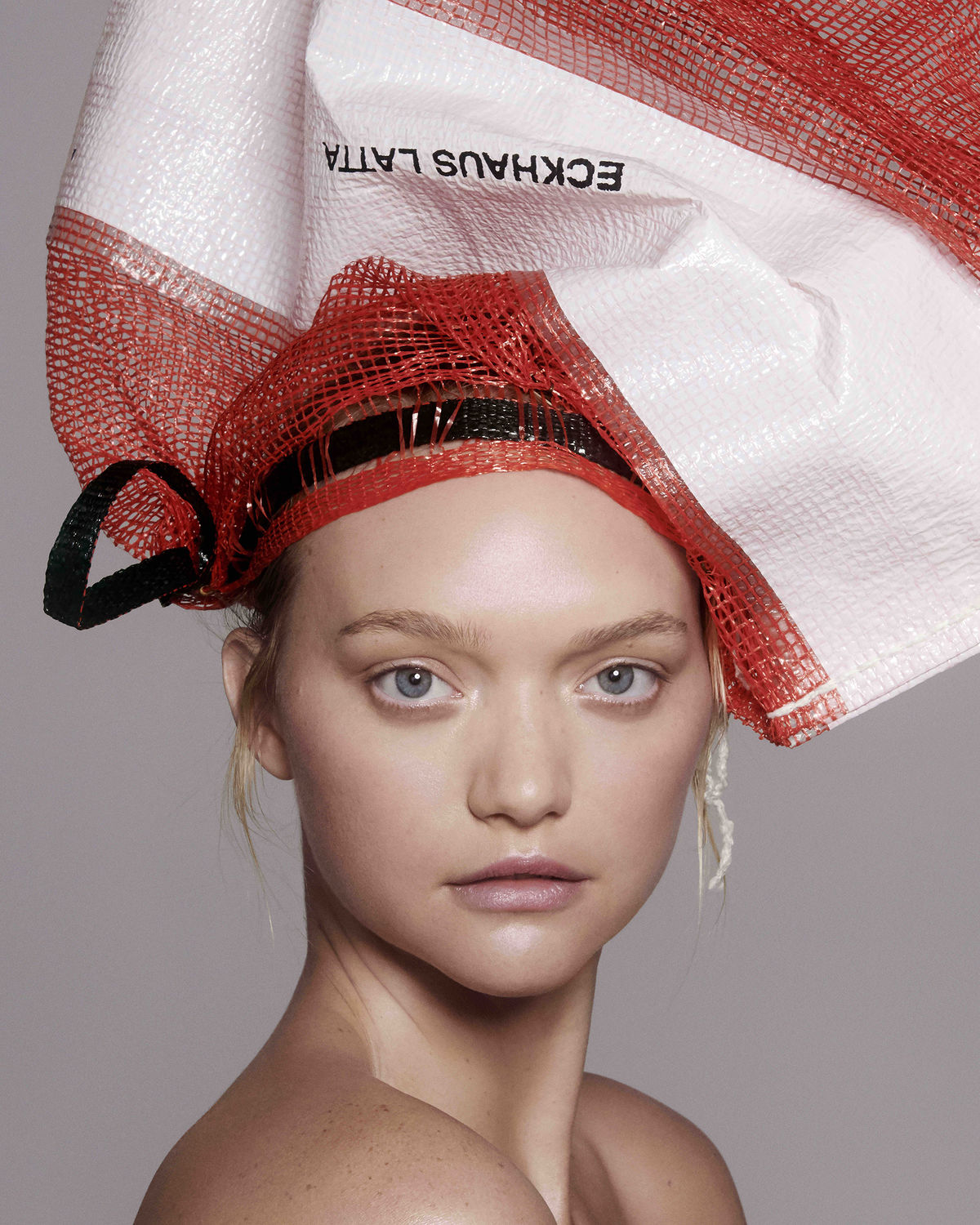 Now, I've spent two paragraphs musing about art like Hamlet without an intro to Eckhaus Latta, which is the fashion label founded by the two best friends in 2011, delivering since then the best gender-neutral looks gracing your Instagram and beyond, that also double as food for thought on the industry's culture. Naturally, restless as they are, took their creations and moved them into the lobby of the Whitney Museum and the digital experience of it is so meta it hurts.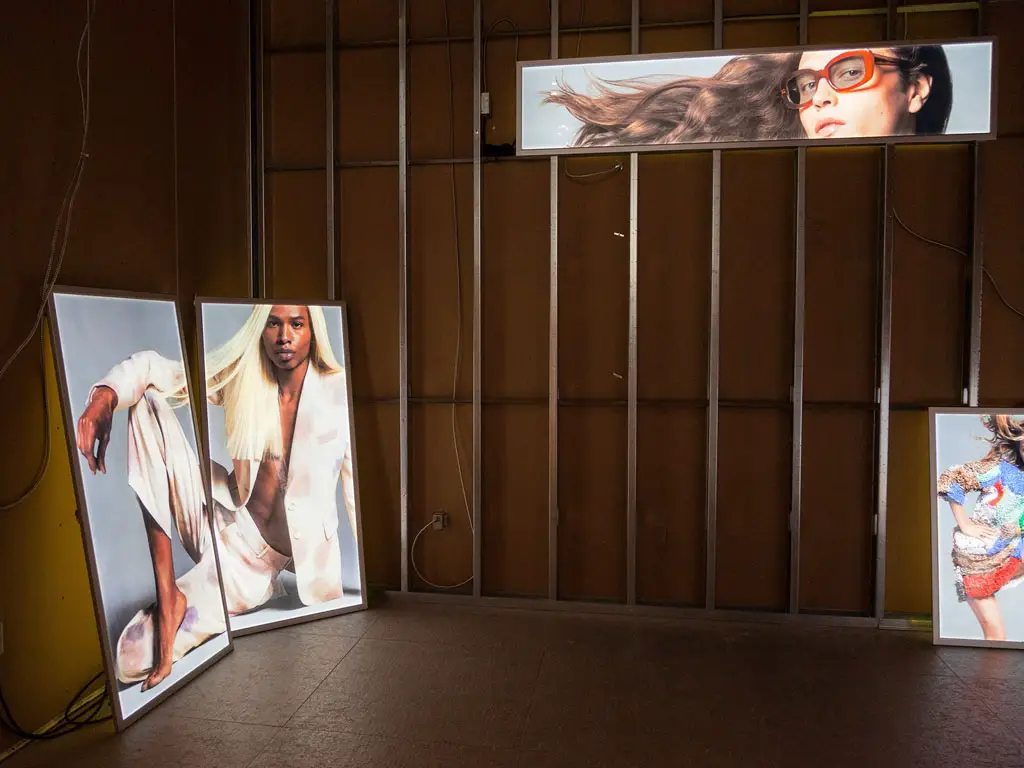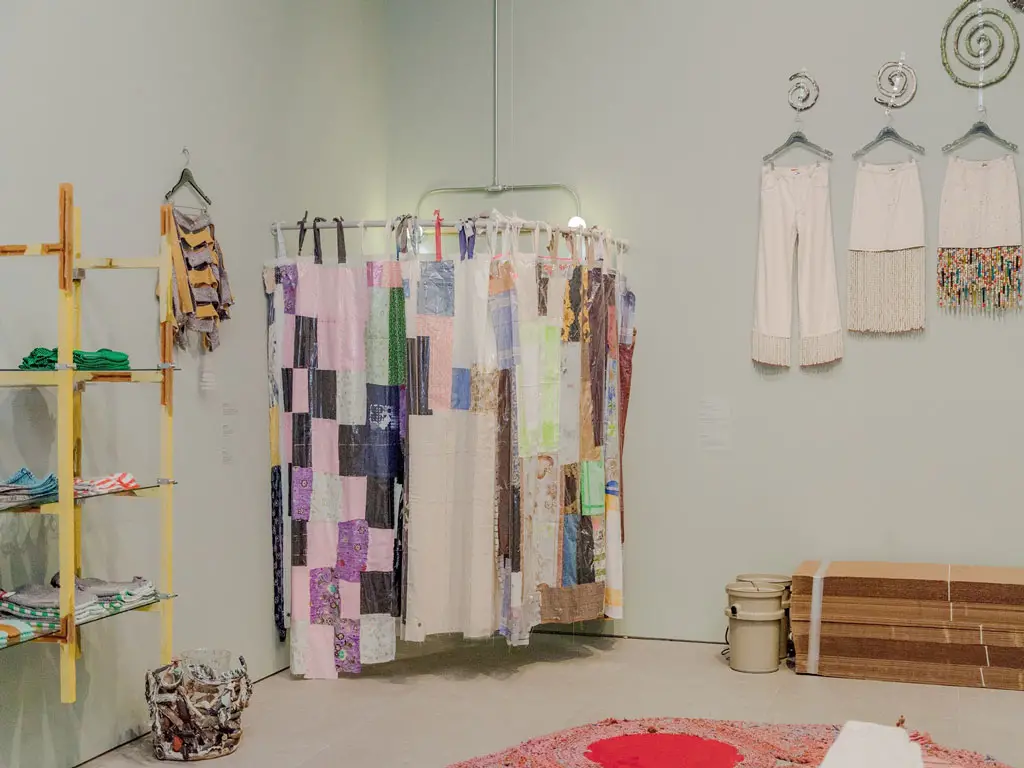 Taking for granted the social commentary in anything that has their signature on, this exhibition doesn't disappoint. Divided into three parts, the installation-turned-concept store explores the many nuances of retail desire, consumer behaviour, hype and all the queries rising from the joys of creation in between.
Like your unconventional gift shop, the visitors can step in and try all the garments in the makeshift concept store before stepping to the backspace where a deconstructed control room, filled with screens shows real CCTV footage from the exhibit's guests as well as the Eckhaus Latta's LA store. In the post-Cambridge Analytica era, this section is a bold comment on digital surveillance, privacy, and cultural behaviour.
All in all, this is an immersive experience that will be welcomed in numerous ways. I guess this is when you know you made art right. Right?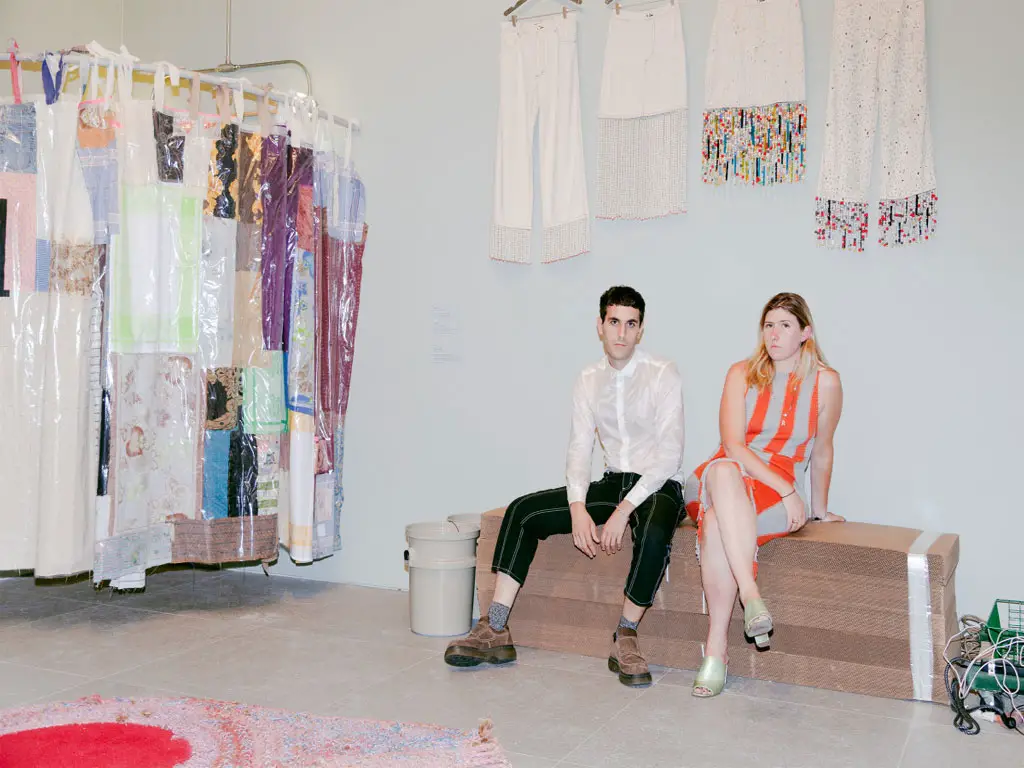 Eckhaus Latta: Possessed runs at the Whitney Museum of American Art until October 8th, 2018.
Listen to the exhibition's playlist here.
"Eckhaus Latta: Possessed" photography: Thomas McCarty
---
You might also like
---
More from Lifestyle
---
Nike Refurbished is the brand's own take on the circular supply chain business model. The program will launch in 15 …