These days it's hard wandering around the web, without feeling a bit creeped out. Trackers of all kinds follow users around, stitching together the most accurate profiles of them, to serve them ads.
DuckDuckGo, the search engine that cares about your personal data, is going further into online privacy and security, by releasing a browser extension that aims to keep your data away from advertisers.
You may not be aware of this as you continue to enjoy social media and the fun and opportunities that it brings, but big companies like Facebook and Google quickly assemble the trail of data you leave with each page you browse, and sell this intel to the highest bidder. That's why DuckDuckGo has released a browser extension with a built-in tracking network blocker, smarter encryption, and, of course, private search – all designed to operate seamlessly while you search and browse the web.
The extension is available on all major browsers and mobile operating systems; Firefox, Safari, Chrome, iOS, and Android users will be able to enjoy even more privacy with a simple download.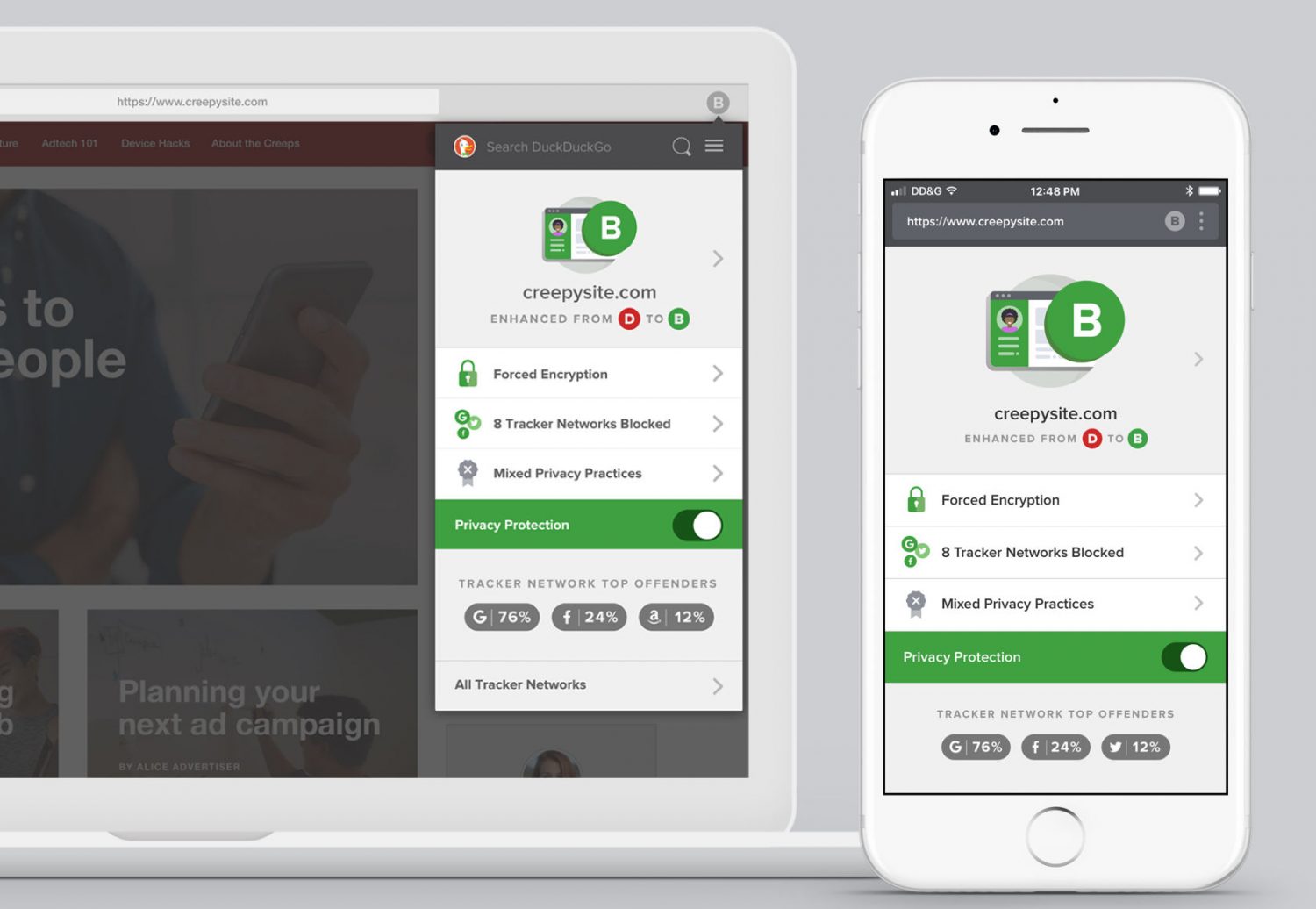 Moreover, the extension comes with a website ranking mechanism that assigns a grade to websites based on the privacy and security options they follow. Among other features, DuckDuckGo's extension will provide users with useful information on tracking networks that have been following them, and increases encryption protection on websites. If a website has an encrypted version that is not being directly shared with you, the extension will fetch it for you, effectively protecting you from web eavesdroppers.
Last but not least, DuckDuck go has partnered with Terms of Service Didn't Read (TOSDR), an online project that helps users understand the Terms and Conditions and Privacy Policies of websites, to include scores on website terms of service and privacy policies, wherever available.
---
You might also like
---
More from Tech
---
With its built-in camera and speaker, the new Apple TV will join the growing range of Siri-enabled Smart Home products …