How old is social media marketing? 5 years old? 10? More?
Regardless of your opinion on the matter, we all agree that the discipline is rather new, and in this article, we will get you through the best ways to claim a job in social media.
Lately, the education system has been catching up and social media courses have started to pop out, but the wonderful world of social networks and communities is hardly something you can learn sitting in class, isn't it?
First, you have to learn every tips and tricks on all social platforms, making sure you know them like the back of your hand. But that's just tip of the iceberg! Social media marketing is foremost about people, the way they act on social media, and being able to grasp their attention in only a few seconds.
It requires time, dedication, a fair share of clairvoyance and most of the time, today's best social marketers chose to give social media marketing a try over the course of their career, and never actually studied it.
So do you need a degree to work in social media? To help us answer this question, we asked a panel of 3 experts from various backgrounds for their opinion:
What Kind Of Degree Can Help?
– Matt: When i studied for my degree, BA (Hons) Business Studies, the types of courses now available were not an option for me. I can't imagine what a specialised course in SM might be like. I'm self-taught and learnt everything from trial and error (and reading lots!). I would say skills in digital journalism make the most sense, as the ability to source, interpret and then write content using the latest digital / web technology are at the heart of many social media roles. Digital Marketing and PR courses also feel appropriate as the role will include a fair bit of Social Media Marketing (depending on employer and its business objectives).
– Ben: A degree alone won't help you land your dream job in social media. I know clever and outspoken social media professionals with a background in law, and one with a background in criminology (she works in marketing too). As for me, I studied Linguistics at University, after doing Statistics and Pure Maths in College, right after doing Science and Latin in High School. Yet I'm now a Social Media Analyst for one of the biggest telecommunication companies in the UK. It wasn't down to one degree or one qualification – it was the diversity of my experience, both academic and personal, that helped me throughout my career in digital marketing.
– Danielle: Universities and colleges all over the world offer courses in the areas of digital marketing, social media, web analytics, SEO and more, whether these are during the day or offered at night, every educational unit has these courses on tap.
What About The "Digital" Master Degrees That Popped Out Over The Last Few Years?
– Matt: As I mentioned above, these courses are all new for me. They are very new. I am personally sceptical over their value and they are fairly niche. You need to make sure you really want a job in social media, plus, a lot of jobs you might want actually exist. Otherwise, these degrees run the risk of leaving you highly skilled in a very narrow field of expertise.
– Ben: After checking out the curricula for a lot of these Social Media Master, I'm worried that people start thinking of them as a necessity to get a job in Digital Marketing/Social Media, when they really aren't. The concepts studied throughout these expensive Masters are definitely useful and invaluable, but the theory is as permanent as social media is… and there's not a lot of permanence in social media and digital marketing as a whole.
– Danielle: There are some great courses offering everything you need to know about social media, whether in business or for personal use, but does spending thousands of pounds get you closer to securing a job? I suppose it depends on what you're trying to achieve in your career. Knowing what you want to achieve at any early stage can be hard, but properly doing your research into the course for you will help. Speak to people, ask questions on Twitter, chat to friends or review the courses online, see if those who are teaching the course are influential and active across the social media sphere.  
What Is Your Best Advice To Get A Job In Social Media?
– Matt: In a word: hustle! And show what you can do on social media by being epic on your own personal profiles and social media accounts. Also, internships… there is nothing like real world experience. Don't be afraid to speculatively message key people from companies you would love to work for that may have social media roles you could excel in.
– Ben: Don't wait to land a job in social media before working in social media – be a walking, talking, Tweeting, Facebook-ing CV. Be reachable and keep your profiles up-to-date; stay on top of trends and don't be afraid to ask if you don't know – not everyone knows everything about social media, and that's totally fine. Networking, networking, networking – whether it's attending various events, or meeting people in person, you don't have to be an extrovert to do so (take it from a "serial introvert"). After all that is said and done, I think my best advice to you is this: be unique. Yes, I know it sounds cliché, but ultimately that's what will land you the job. There are so, so many people working in digital marketing and social media, and every one has their own views, their own opinions, their own expertise and skills, but keeping those qualities silent and hidden away won't do you or your prospective employer any good. So be unique, speak up, show what you got, and land that social media job!
– Danielle: I get asked this question a lot, especially graduates. I don't have a degree of any form and I'm not even certified in digital marketing. I could go and do a course but I have been proactive enough in my career over the years to not have to do so. I don't think it would hurt to do a course but with social media rapidly changing, doing a course that's back dated seems pointless to me. If you're looking for a job in social media or digital marketing, get proactive. Most youngsters in this day and age are all over social media like a rash. Whether they are on Facebook, tweeting away on Twitter,  or getting snap happy with Instagram, youngsters are filling the online space with their creativity. A few of my clients have hired an 18/19 year old in the past over a graduate because their online presence is out of this world. My clients want results and if they can see someone with a great presence online they would hire that person over someone with a bit of paper.
____
Let's wrap it up – according to our 3 experts, having a degree in social media won't necessarily seal the deal. Instead, be proactive and committed, prove that you know (and love!) social networks, build your profile – everything is already in your hands, so stop waiting and go and get your job!
Related Stories:
You might also like
---
More from Experts Talk
---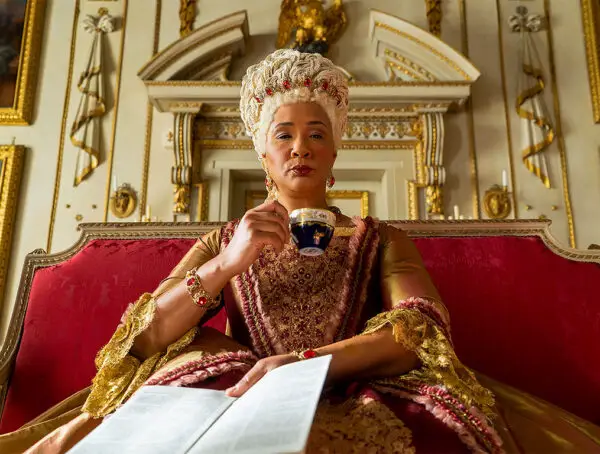 A new musical could soon come to life on TikTok, WhatsApp users are flocking to Signal and Fiverr will run …