Twitter cards are a small revolution by themselves. Not so long ago, Twitter was still only a series of 140-character long updates including only text and links. Then came image embeds, YouTube and Vine previews, Multi-photo embeds and finally, Twitter cards.
And, according to Kevin Weil – VP of Product – Twitter cards are at the heart of Twitter's future offering.
Twitter cards allow users to share more than a link, they allow users to build real small ads for their product, service or content, all within the Twitter timeline.
Today, marketers can already rely on the power of several Twitter cards:
– Summary card: Default Card, including a title, description, thumbnail, and Twitter account attribution.
– Summary card with large image: Similar to a Summary Card, but with a prominently featured image.
– Photo card: A Card with a photo only.
– Gallery card: A Card highlighting a collection of four photos.
– App card: A Card to detail a mobile app with direct download.
– Player card: A Card to provide video/audio/media.
– Product card: A Card optimized for product information.
During the Twitter Analysts Day, on November 12, Kevin Weil explained how cards will play a major role in the development of Twitter over the coming years. He confirmed the Buy Now card will soon be available worldwide and also announced new Twitter cards that could be made available in the near future.
Click To Call – Twitter Card
Adding a click-to-call button on your tweets is actually a brillant idea for small businesses and any organizations offering telesales services.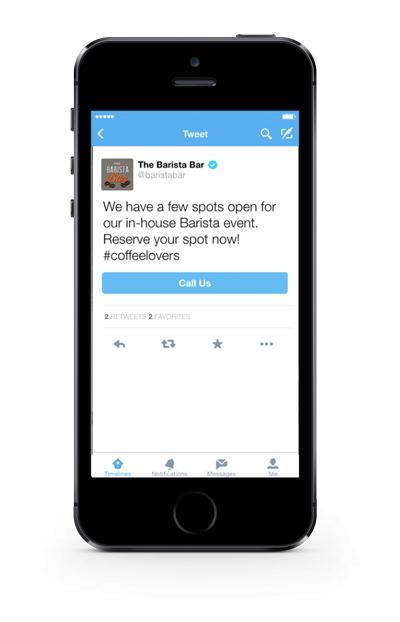 Imagine it: you're on Twitter, you see a product you would like and want to get more information. You will not have to get out of Twitter and look up the company's phone number on a webiste, you will just have to click on the button and talk to a representative. Isn't this just awesome?
Configurator – Twitter Card
This one is amazing. Imagine you are looking to buy a new car (or anything else for that matter). You're on Twitter and suddenly you see a tweet about that new model you have been thinking about. Usually, you would click on a link, be redirect to a website to get more information, configure the car the way you want it and maybe get a quote. Of course, that website would probably not work well on your mobile. With the Configurator card, Twitter is changing the game.
The Configurator card let's you customise options on a product and get a quote without leaving Twitter. How awesome is that?
Polling – Twitter Card
People love to share their opinion on things. Some companies already organize polls on Twitter using a hashtag but this is not very effective, it is very time consuming and it does not really give a clear impression of results for users. With the Polling card, Twitter will change all that.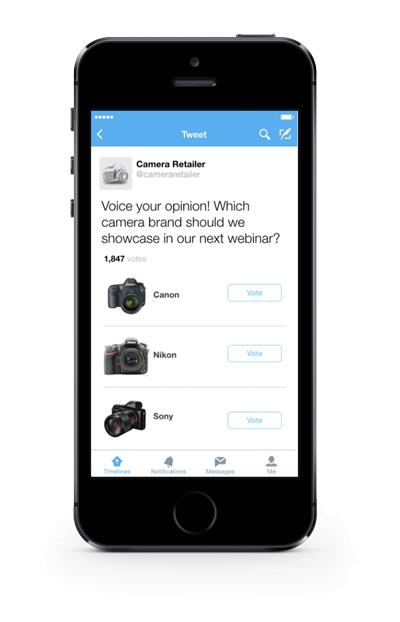 The card will pull up the different polling answers and let people vote directly from Twitter. Once they have done so, the results will appear in the very same tweet. Magic at your finger tips!
Twitter cards have already proven to be extremely efficient in increasing click-through rates and traffic to websites. The Twitter cards announced today by Kevin Weil indicates that the future of Twitter may well be built upon helping publishers promote and sell their products and services, and all this could be how Twitter will finally successfully monetise its app.
Related Stories:
You might also like
---
More from Twitter
---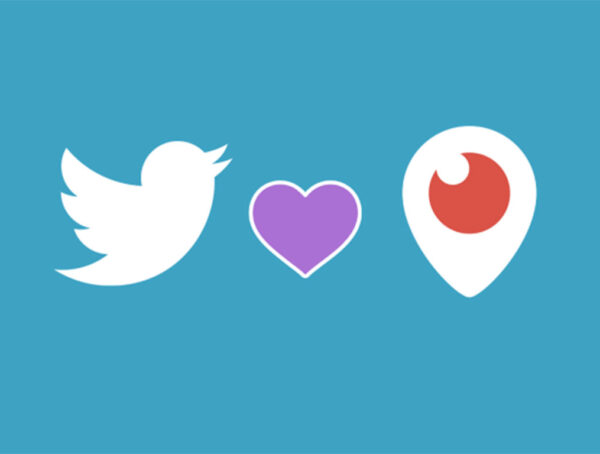 Another one bites the dust! Twitter announced that it's shutting down Periscope, but keeping native live video streaming in its …