To celebrate its 10th anniversary, Splendia, the leading online booking platform for luxury hotels in the world, wanted to do something special. They contacted Kindai, a French based digital agency, and together they launched the first Instagram travel guides.
What are the two main topics you can find on Instagram? Food and Travel, right? This is exactly this insight that led Kindai and Splendia to use Instagram for their big campaign.
People love to take and share pictures of their travel on Instagram. And since users love a good picture and Intagram is one of the most used app on mobile, it became obvious to Kindai that an Instagram based travel guide would be the great idea for Splendia.
Kindai used some of the most influential instagramers and sent them across the world for 6 months, with a single mission: take amazing pics and upload them on Instagram, with mention to the Splendia Instagram account. The result? The first Instagram travel guides of some of the greatest cities: Rome, Istambul, New-York, Lisbon and Paris.
The best instagrams were then added to instagramers-city-guides.com, a specially built website and to the Splendia Instagram account. On top of that, Splendia is now planning to offer a print version of the city guides to its premium members.
With this campaign, Splendia gained over 800,000 interactions with its content and managed to recruit 47,000 followers on its Instagram account, blowing away the likes of TripAdvisor, the largest travel community on Instagram before the campaign.
Now It's Your Turn.
Splendia is now getting ready to launch round 2 of its campaign. After the leading influential instagramers, it is now your turn to help build the greatest Instagram travel guide.
To participate, simply follow the Splendia Instagram account, and upload your best shot on Instagram with the hashtag #SplendiaHotels.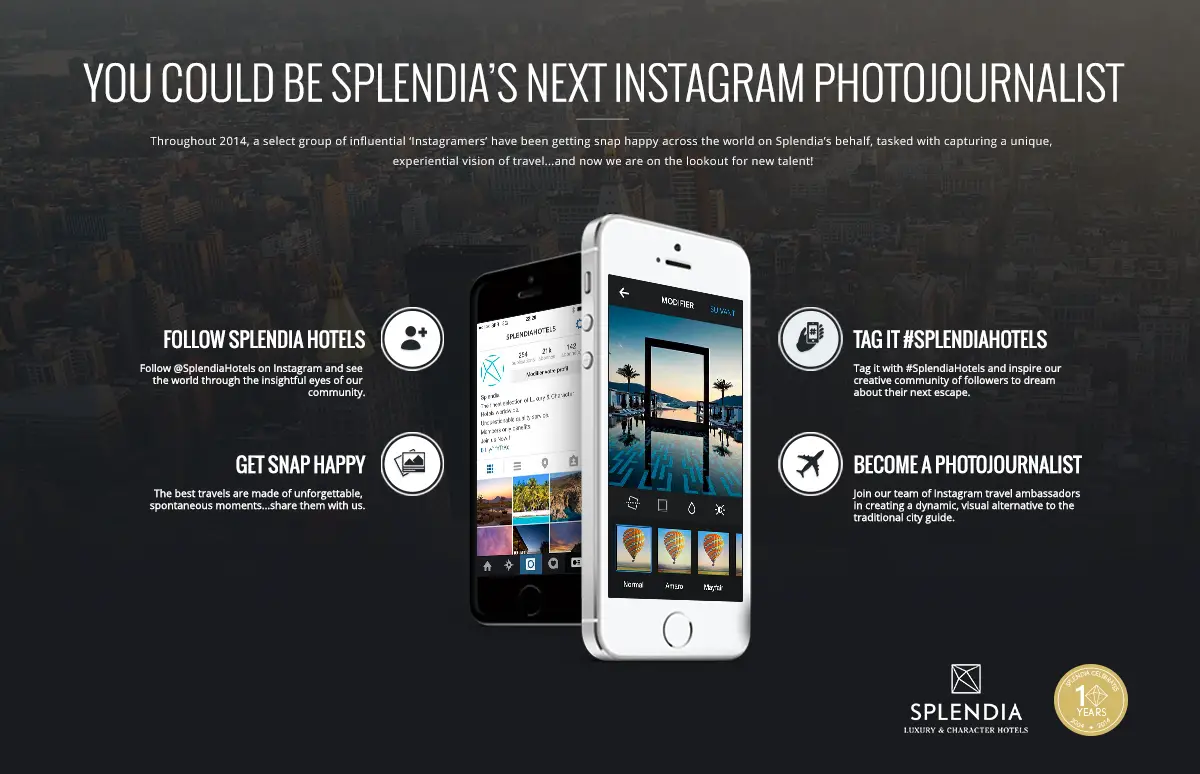 What do you think of this campaign by Splendia and Kindai?
Related Stories:
You might also like
---
More from Creative Campaigns
---
International clothing retailer H&M is announcing its new free 24-hour suit rental service to help young men searching for a …