Keen to build closer relationships with publishers, Facebook has announced that it is now including Facebook and Instagram video view data to CrowdTangle, a tool it had acquired late last year. 
When Facebook bought CrowdTangle for an unknown sum late last year, we were wondering what exactly it would be using it for. In January, we found out that Facebook would be using it to provide insights to publishers as part of the Facebook Journalism Project, allowing them to measure performance on social media. CrowdTangle has been free to use since then, but it's only available for partners who are in the business of publishing original content – these partners include public figures, individual content creators, media publishers, or the managers or agents who "administer accounts on their behalf."
Video is a very important format for publishers on Facebook and Instagram, so Facebook wants to give them all the insight it can to make sure they can continue to create more and more engaging video content. Through its collaboration with publishers in the Facebook Journalism Project, the company found that publishers needed more information about how their videos performed in relation to others in their industry, so it's giving them insight that helps them "easily track emerging new trends and best practices on Facebook and Instagram, as well as discover great videos and video creators, see overall video views across their industry, and benchmark themselves against competitors."
Along with video view insights, the company is also introducing a new metric – "the number of video views that are generated when a page shares someone else's video." This goes back to CrowdTangle's original purpose which was always to help publishers understand how their content spread more effectively.
With the video view data added last week, publishers can:
– Discover over-performing videos based on views (3-second views).
– Create daily digests of the most viewed videos from their account or from competitor accounts.
– Compare Instagram views across their account and competitor accounts with a leaderboard they can create.
– Use Intelligence to analyse changes, in total views over time on their page and competitor pages.
The new metrics will "be rolled out across posts, leaderboards, and intelligence," and "historical data will be available at launch going back to the beginning of 2017." However, if you're using CrowdTangle API you will not get the data on these views.
Are you a publisher? Have you used CrowdTangle? We'd like to hear your experience on this.
Image: Engadget
---
You might also like
---
More from Facebook
---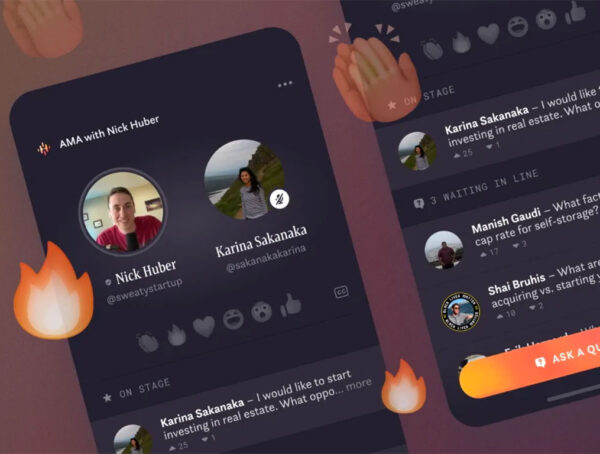 Facebook Hotline is a slightly different take on Clubhouse that puts more power in the hands of attendees who can …