It's been a difficult year for the planet, there's no point in denying it. Hurricanes, dry spells, excessive heat, and extreme cold – everything's in the mix, making climate change, and its repercussions, more real than ever. 
It's not fake news, however, some world leaders (*cough* Trump *cough*) made senseless decisions, such as pulling out of 2015 Paris Agreement on climate change, the world's first comprehensive climate agreement. During the Paris summit, all countries agreed that "without action to greatly reduce CO2 emissions, the Earth's temperature will be 4°C or more above the pre-industrial average by the end of the century, creating a climate no polar bear has ever known."
This is why Trump's Xmas Meltdown, a retro arcade-style game developed by creative agency Impero, aims to give back, and help raise money to save the polar bears – one of many beautiful species that stand to be destroyed as the polar ice caps continue to melt. It's not a trivial issue – Impero is doing its best to raise awareness, funds, and make it onto Santa's "nice list" just in time for this year's celebration.
So go ahead, take aim at the ice sculpture of the world's most controversial leader right now (certainly not an environment sympathiser), and show him how it feels to melt away. Choose from a series of melting techniques, and a friendly polar bear will make sure that Mr. Trump dissolves in pure, unadulterated, iceberg-sourced H20.
Michael Scantlebury, Creative Director at Impero explained, "This year, as an agency, we decided to give back, have some fun, and do some good for the planet. With flippant comments like, 'where is climate change' and 'global warming is an expensive hoax,' what hope will the polar bear population have in surviving the melting polar ice caps if we don't do something now, by trying to impact change wherever we can."
And while you play, please don't forget to donate to the cause, by visiting www.trumpsxmasmeltdown.co.uk, or going directly to the Just Giving page, set up specifically for the occasion. An additional donation of £1,000 from Impero will go directly to Polar Bears International, the leading charitable organisation dedicated at polar bear conservation.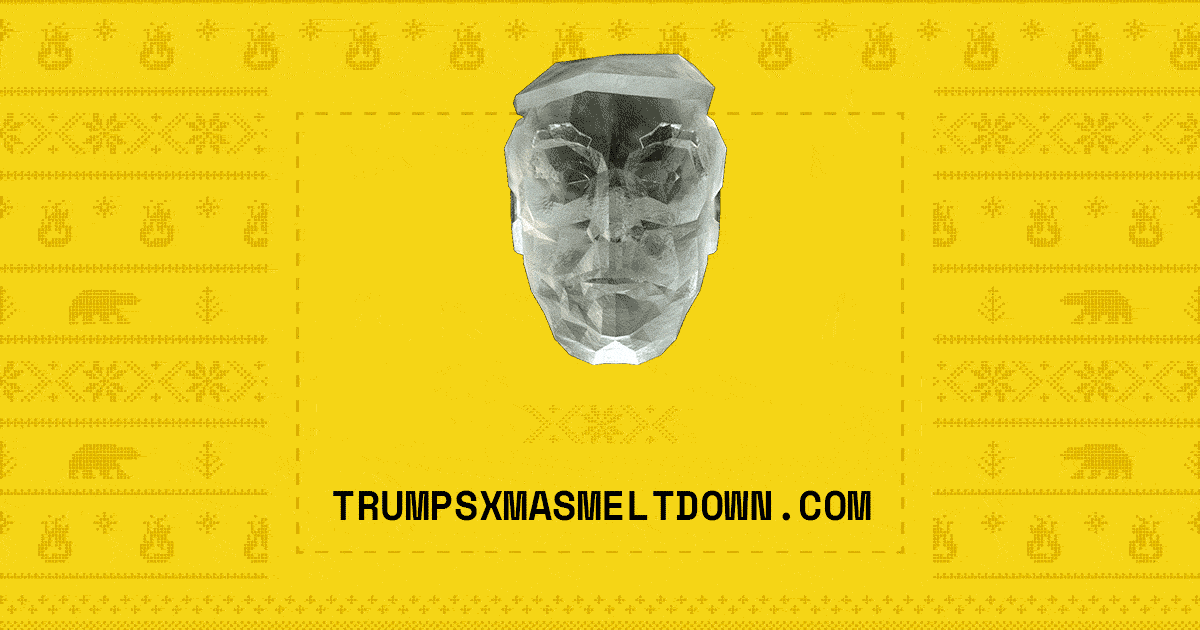 ---
You might also like
---
More from Creative Campaigns
---
After hinting at its interest in cryptocurrencies and NFTs recently, eBay has now announced that you can buy NFTs on …