If you're actively involved in content-planning and content-creation, in an agency, or from within an in-house role, then you're probably familiar with the pains of managing and maintaining a social media publishing schedule; and the whole spreadsheet saga that goes with it.
Things tend to become even more confusing when numerous people are brought into the equation, and when reviewing, versioning, and sign offs are an everyday necessity.
ContentCal promises to end the day-to-day hustle of the content lifecycle, by providing you with an integrated platform that helps you manage content creation and approval flows. Additionally, it's just gone live, so you shouldn't miss the chance to be among the first ones to sign up.
ContentCal is a web-based, collaborative tool for teams and clients, facilitating content production, sign offs and scheduling. We were among the lucky ones to get early access to the beta, operational since last year, open to a carefully-selected network of clients – including ODEON Cinemas and NowTV.
ContentCal officially launched a couple of days ago, and the first impression for all would be that the updated platform looks intuitive and easy to manage. This is a huge asset, in order to minimise the learning curve. Let's have a look at the details.
Connectivity & Team Structure
When it comes to connectivity, ContentCal supports Facebook, Twitter and LinkedIn publishing and scheduling. Instagram posts can be added to the calendar as a visual reminder to manually upload content, as well as to track Instagram posts in an all-inclusive view of your full social publishing calendar.
ContentCal's core feature and great asset, is it's team structure. Users can add both team members and clients, and assign them with roles depending on visibility and approval clearance. Moreover, ContentCal lets users create different calendars for different clients, and/or projects, and assign them with specific  roles.
Roles
All roles can author and schedule in posts, but content creators can only author them, and send them for approval. Editors can then approve them or send them back for amendments; either straight from the calendar view, or from the designated "Editors View" area. What's more interesting though, is that ContentCal has made its platform truly collaborative, by allowing team members to add their feedback in the form of comments on each post.
Visual Reminders
Are you looking to schedule far ahead, but don't want to get tied down to specific posts? You can use ContentCal's placeholder system to add visual reminders. You can change them, adjust or even discard them later down the line.
Track & Measure
What would content and social media management be, without measuring? ContentCal has got this front covered, too, as it has recently launched its in-platform analytics suite, which provides you with a broad overview of your account's performance. You can always deep dive into your individual posts separately and check how well they were received. With this addition, ContentCal adds yet another useful feature in its arsenal, and it helps you pin-point successful content and assess overall performance.
To access analytics on ContentCal, you can click on top left of your calendar and you will get all insights for the last day, last week or last 30 days. You may also scroll further down the analytics section, to check how individual posts performed across your accounts.

ContentCal has also recently integrated Bit.ly link shortening as well, making tracking and measuring even thorougher. If you already have a Bit.ly account, you can head straight to the 'Manage Connections' section and add the details. That's it! Now, each time you publish a post with a link, ContentCal will automatically transform it into a bit.ly property, giving you greater visibility on your inbound marketing efforts.
Other Features
In addition to all the aforementioned goodies, users can add tags to any post, so that teams can trace different posts and filter out any updates. ContentCal also gives users the option to pin in campaigns that run during specific time windows.
Campaign names appear in the form of ribbons along with the rest of the posts on the calendar view. A quick improvement would be to assign posts to specific campaigns, so that analysts can have a holistic view of campaigns, tags and content associated with various activations. We're confident that Content Calendar is already working on that.
Digging deeper into the calendar view, we discover that ContentCal also gives users the opportunity to customise their view, and filter by calendar name or post status. This feature is very helpful for editors who need a quick overview of what's in the publishing queue.
Pricing
If all the above doesn't sound interesting enough, we're sure that ContentCal's pricing will get you more excited. And if you're still not hooked, we're sure that ContentCal's pricing will get you really excited. Our service comes with a total of 4 plans (Hobbyist, Bronze, Silver, and Gold) ranging from free – to £103 a month to suit the start-up, large brand, agency, or freelancer. If you have bigger needs, or want to set up bespoke approval flows, ContentCal's team is there to assist in tailoring a custom plan for you.
We have been in close contact with the team at ContentCal, and they have informed us that they're working on innovations and exciting updates to the platform that will enhance the overall experience. They are big believers in creating quality content for your social channels, so watch this space for updates!
➡️ Click here to create your ContentCal account.
Note: February 2018 – This article was updated to reflect recent changes.
You might also like
---
More from Reviews
---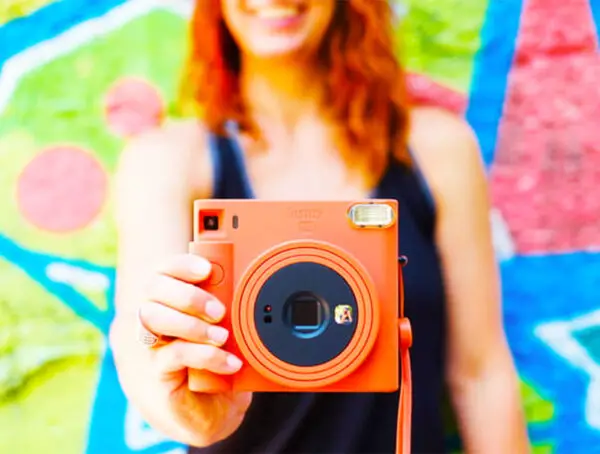 Fujifilm is making shooting analog instant-film easy and highly pleasurable with the new Instax Square SQ1.