Being a social media manager sounds like a dream come true. Scrolling through Facebook and Twitter all day? Yes, please! I love my job and it is such a pleasure to be able to provide quality social media management to my clients.
But there are some unexpected and sometimes comical struggles of living the life of a social media manager.
More Than Just "Facebooking"
I spend a lot of time explaining to others my job is more than just "Facebooking." This is especially hard when the person you're talking to barely knows how to send a friend request on Facebook. You can explain all the ins and outs of social media till you're blue in the face but they still have that "So, what do you do?" look on their face.
Read: Are Social Media Managers "Just Posting Things on Facebook"?
Twitter Switching
Here is a tricky one: forgetting which Twitter account I'm logged in to. Twitter has made it very easy to manage multiple account on mobile phones which also makes it very easy to forget which account we're on. Luckily, all it takes is one slip up to learn your lesson for good.
Insta Logout
If you're a social media manager, you already know what I mean. Log in, log out; log in, log out; log in, log out…it's exhausting. Instagram, please introduce a switching between profile feature in your next update, please! Maybe if we all tweet about it?
If you like our stories, there is an easy way to stay updated:
Follow @wersm
Battery Drama
Always, always charging my phone. All the time. Is it just me, or is my phone dying way more than others? Even after purchasing the latest and greatest smartphone, I'm still running out of juice mid- day. I now have a charger at work, home and the car. I also invested in a battery powered charger. It changed my life. I can easily charge my phone in my purse during a meeting without anyone knowing. It's also a life saver at events.
If you like our stories, there is an easy way to stay updated:
Follow @wersm
Getting Notified…
How often to you forget to turn your phone on silent when you are in earshot of other people. Notifications are going off all day long. It's a constant struggle of turning my phone on and off silent. If it's on silent, I may miss something important but if it's off silent, it makes so much noise, it disturbs the people around me.
And then there is the cringing before I check my phone first thing in the morning. I think to myself…"What do these 100+ notifications mean for my day?" I have come to grips with the fact that our to-do list can never be complete because every day is something new.
Time Management
I'm having a hard time convincing myself work can wait till I get out of bed. There is a fine line between work and home. On one hand, I chose this industry and don't have the option to ignore a crisis. On the other hand, time management helps to realize when it can wait.
Getting Personal
Checking personal social media accounts suddenly becomes less enjoyable. We don't have the desire to document as much in our life because we just documented events all week for our clients. We have more of a desire to go "unplugged" for a night.
If you like our stories, there is an easy way to stay updated:
Follow @wersm
On the up side, being a social media manager is really fun. Creating engaging content, having a large audience and seeing results can be very rewarding to someone who enjoys and understands the social world. But it's not for everyone. This list is made to be fun, and make light of a few not so evident aspects of being a social media manager.
What daily struggles have you noticed since becoming a social media manager? Share your thoughts in the comments below!
Featured image: Confessions by Candy Chang
---
You might also like
---
More from Social Fun
---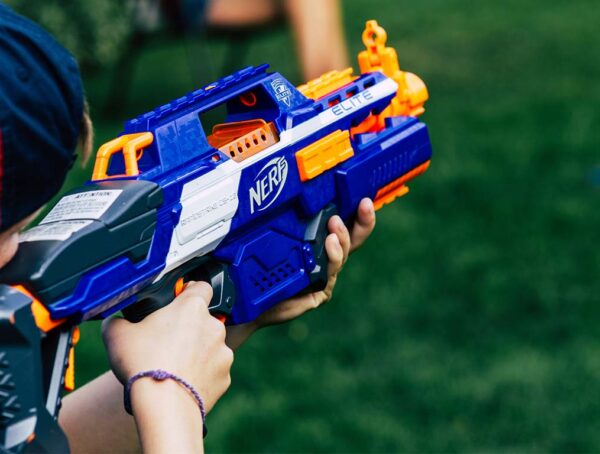 Most people have probably grown out of their Nerf obsession; if you haven't, you could become the new NERF Chief …