Facebook announced last week that it would be making a pretty cool little addition to Insights and Ads Reporting – Video metrics! Ah, and you must be wondering, "why would I want something like that?"
Well, for all of you out there who upload videos to Facebook, as Page admins you can only see very basic information about how your video performed. You can basically just see how many users started to watch it…
The additions to this information, in the next few weeks will include things like video views, unique video views, the average duration of your video views and naturally, audience retention. Video metrics are important because they will help you better understand what works and what doesn't, and of course how you can make things better.
Here's a preview. If you are interested that is…
Video Views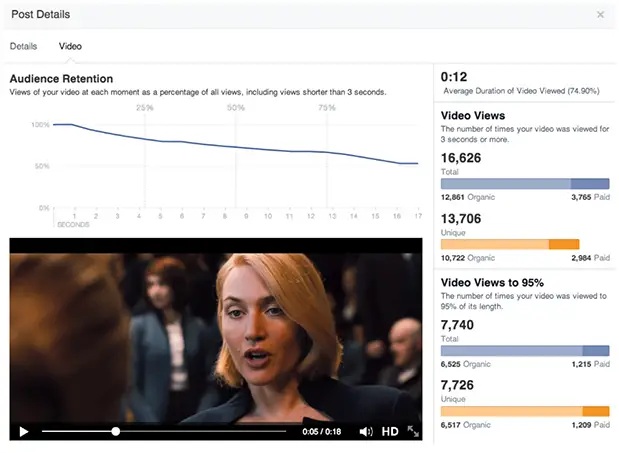 As you can tell from the image above, you will be able to see the total number of video views as well as the number of unique viewers. Three seconds or more counts as a view, even if the video plays in the background as a user scrolls down. Clicks will be counted as a viewer actually clicking on the video as he/she scrolls down their News Feed.
Audience Retention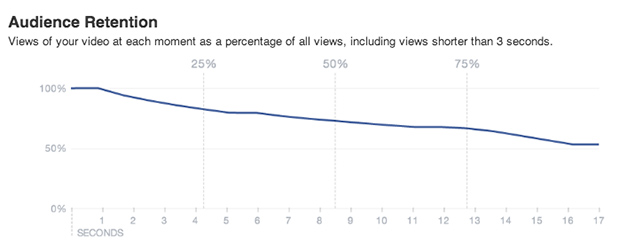 The image above shows audience retention. With it, you will be able to know what kind of interest there is in your video, as well as in specific parts of it. You will then be able to figure out which part of the video is more engaging… Which gives you a good idea of what to avoid next time, right?

Audience retention in Page Insights will be displayed differently from Ads reporting but it's pretty much the same thing despite this. You will still be able to know how many people viewed the video and to what point they got before getting bored and moving on.
Demographics – Ads Reporting

In this view, you will be able to get some pretty specific demographic information about your viewers. All the usual demographics are there, like age, gender, or location – and perhaps some surprises as well.
Whether you like them or not, Facebook's video metrics are coming and they are coming to help you. They are well on their way, and will be rolling out gradually within the next few weeks. So, stay posted!
Related Stories:
You might also like
---
More from Facebook
---
Facebook New Product Experimental team has announced a new app built to help aspiring rappers create and share their work.